Riad Outdoor Lantern - Black And Frosted
Colour: Black And Frosted
Free Standard Delivery 3 - 5 working days
On Orders over £100
Next Business Day Delivery
Orders placed before 1pm Monday - Thursday - £7.95
Product description
The striking black Riad outdoor lantern makes a stylish lighting addition to an entrance way or outside setting. The frosted glass brings a contemporary feel to this otherwise traditional light. The frosted glass sotly diffuses the light to avoid any glare, creating a softer and more ambiant glow.
Product details
Dimensions (h x w x d)

35 x 12.5 x 19cm

Suitable for outdoor use

Yes

Additional information

Please note lighting does not include bulbs.

All lighting meets with CE (Conformity Europe) approval.
Care instructions
To care for your outdoor light, we recommend using a microfiber cloth to prevent the build up of dust and dirt. Do not use abrasive materials or harsh chemicals as these may damage the finish.
Delivery & return options
UK
- Free Standard Delivery on orders over £100 (Excluding Delivery)
- Standard Delivery 3 - 5 working days (Under £100) - £4.95
- Orders under £15 (Excluding Delivery) Standard Delivery - £7.55
- Next Business Day Delivery on orders placed before 1pm on Monday - Thursday - £7.95
We work with couriers Yodel and DPD for standard delivery items.
Visit our delivery page for more details
International Deliveries
Delivery costs and lead times for shipping outside of the UK will be calculated at the checkout. These will be based on your location and order size.
Returns
To return any unwanted items, click here for our recommended services.
For further information, please visit our help centre.
Ethical. Eco-Friendly. Handmade.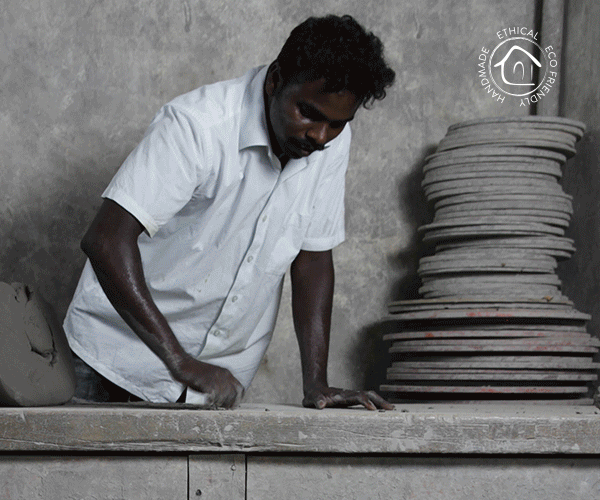 Local metal workers skilfully solder around the glass using traditional techniques. This handmade process means that there are weld marks on the joins of each piece, an honest feature that we love as it tells the story of how the product is made.
Discover more
Riad Outdoor Lantern - Black And Frosted