Babli
A leather stitcher from Delhi
"If I could make anything it would be some beautiful purse for my daughters."
Babli is married with two children. Her favourite place in India is Delhi, where she lives. Babli's idol is her school headmaster because she says "he inspires small children to become great person and helped his family". Babli likes to play the board game 'Carrom' (similar to billiards) with her husband and children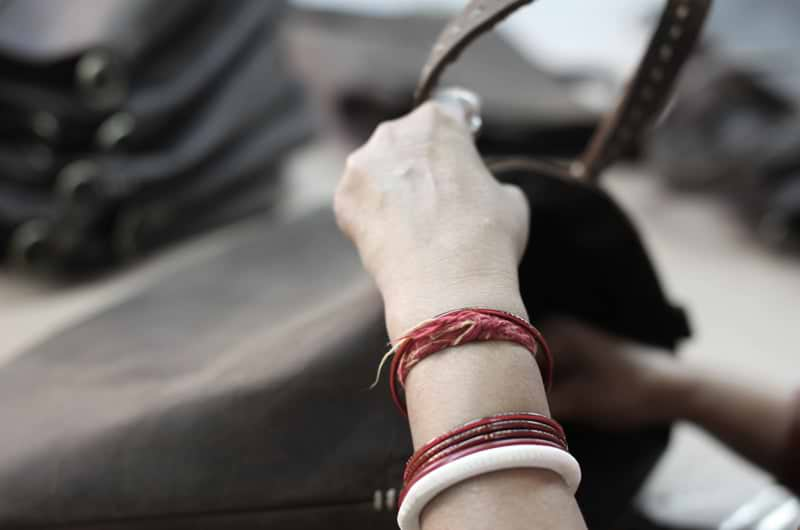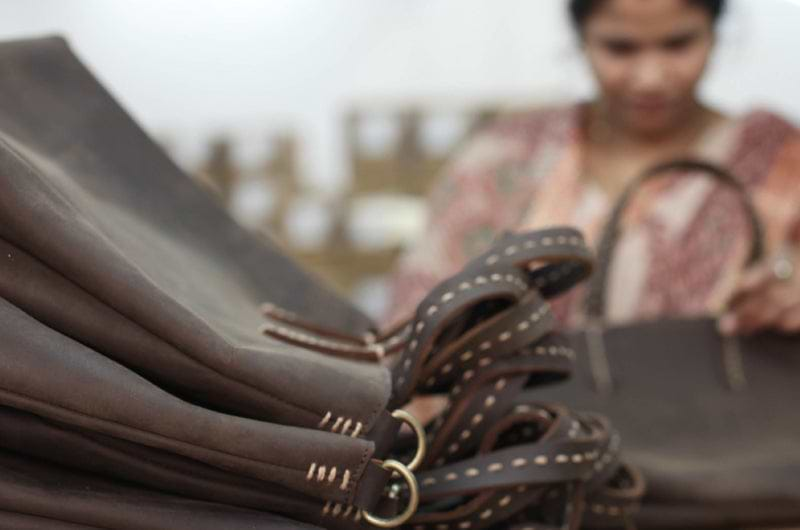 She also supports the Indian cricket team. Babli likes to listen to Bhojpuri songs and enjoys watching movies her whole family can enjoy. She also loves to cook, her favourite dish being 'Liti – chatni'.
"I like working here it is a healthy and good working environment and I feel good with my job profile."
Babli specialises in stitching and would most like to make clothes, particularly a suit for herself and her daughter. Babli is not keen to travel the world as she feels India has so much to explore.
Next