Mohamed
A leather stitcher from Delhi
" My favourite place in India is the Gateway of India, it is in Mumbai. I like this place because it is near the sea and moving on a boat is a really great experience."
Mohamed is married with three children, he is from the state of Bihar but works in Delhi. He describes himself as being softly spoken with a kind nature.
Mohamed lives away from his family for work, living instead with a friend. They share the cooking; Mohamed prepares breakfast and lunch, and his friend prepares their dinner. His favourite dish is chicken and mutton dal with chawal rice and roti chapattis.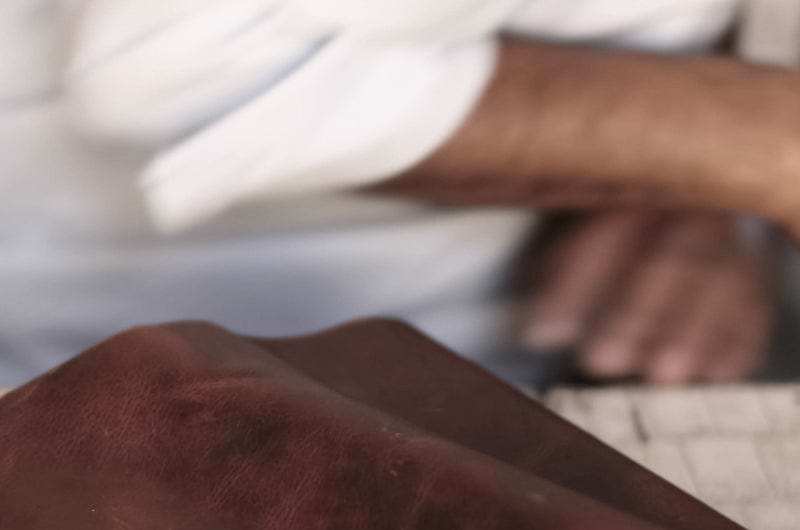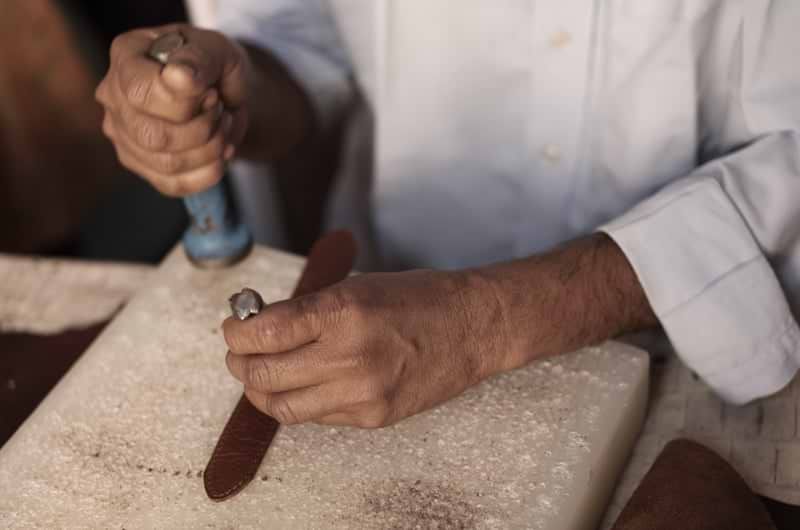 Mohamed's favourite sport is hockey but he also supports the Indian cricket team he says this is because "everyone in India does!" His favourite type of music is romantic songs "My favourite singer is Mohamed Rafi he is one of the most popular singers in India. Although he is no longer alive his music lives on". He also likes romantic movies and his favourite film is "Dilwall Dulhania Le Jayengey" a film he says has seen 10 times already.
" I like working with leather items because of the softness of the leather. My job is to do the stitching but I also assist with the cutting of leather and pasting. My favourite product to make is a leather pouch. Working with leather is also my hobby."
Next