Charida Base Wire Tree - Brass - Extra Large
DPD Oversized Delivery - 3 - 5 working days
DPD Courier Service £12
Product description
The Charida wire tree is a Christmas tree with a twist. The pared back, delicate brass wire makes an ideal base for you to style and decorate as you please. Wrap the tree in fairy lights or cover the branches in baubles. This stylish wire Christmas tree can be used year after year, making it a sustainable alternative to the traditional tree. The solid base ensures the tree is sturdy enough to stand without additional support.
Product details
Dimensions (h x w x d)

154 x 62 x 62cm
Care instructions
To care for this item, we recommend using a dry, soft cloth to wipe away any built up dust. Please do not use harsh chemicals or abrasive cleaners as this may damage the finish. Indoor use only.
Delivery & return options
Delivery (UK Mainland Only)
- DPD Oversized Delivery - 3 - 5 working days - £12
Delivery of this item will be made by DPD in 3 - 5 working days of placing your order. Please note, if your item is pre ordered, your order will be dispatched once the stock becomes available.
Pre-Christmas Delivery order date: Order by midnight on the 18th of December.
Visit our delivery page for more details
Returns
To return any unwanted items, click here for our recommended services.
Extended Returns: Purchases made between 16th November and 24th December, can be returned to us by Monday 22nd January 2024.
All purchases made from 25th December will have our standard 28 day returns applied.
For more information on returns please click here.
Ethical. Eco-Friendly. Handmade.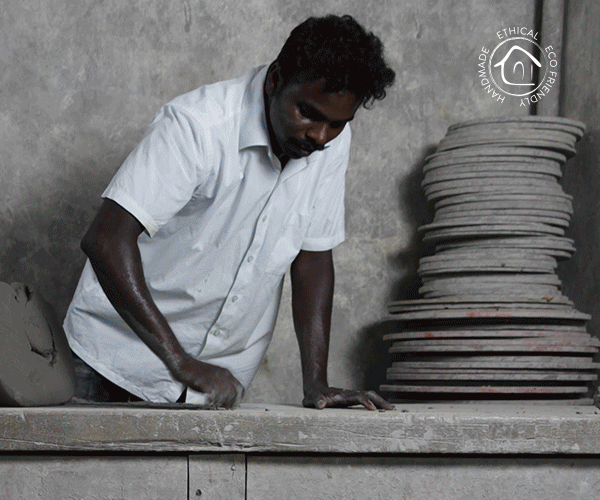 Our wire collections are created by hand, joined, and sculptured from wire using traditional tools. The techniques incorporate traditional basketry methods but replace wicker with wire to build long lasting pieces for the home.
Discover more
Charida Base Wire Tree - Brass - Extra Large