Style a unique photo frame gallery wall display with your own artistic creations. Update and refresh your living space with elegant frames, decorative artwork and unique wall art. Get creative and share your own design flair with colours and images framed in our bestselling Kiko frame collection.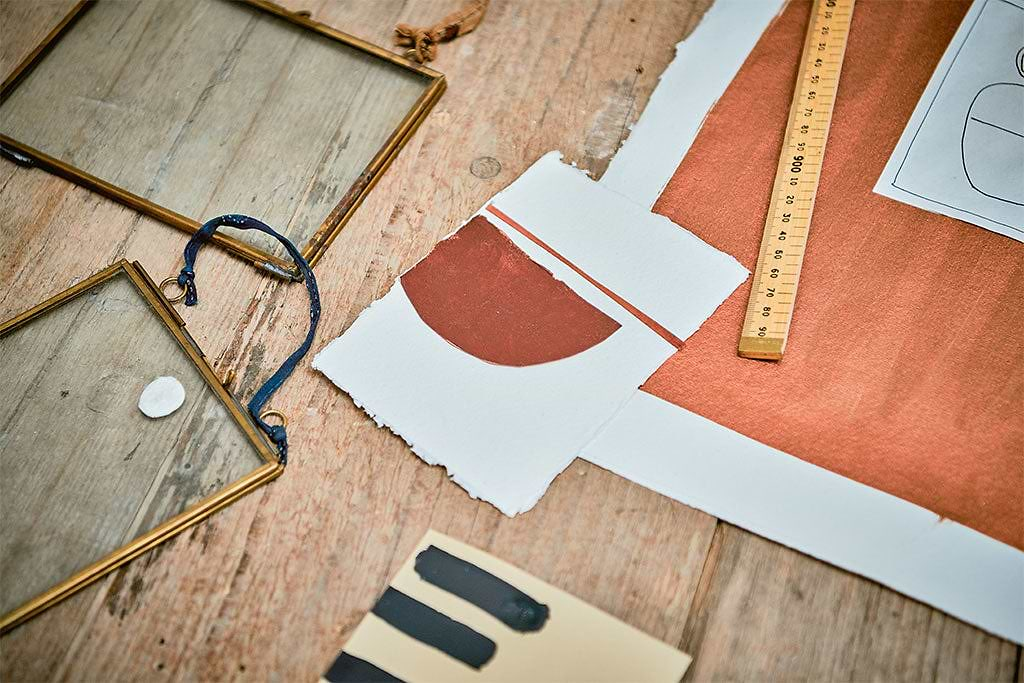 Firstly, gather all the materials you will need to make your artwork, from paint brushes to paper. We've used recycled cotton paper as it has a subtle rustic texture.



Carefully choose your colour palette, choosing tones that suit your interior. For an understated look use earthy tones and contrast them against solid bold colours.
Decide upon your design; simple shapes work well from striking colour blocks of black to simple circular and semi-circular shapes in muted shades.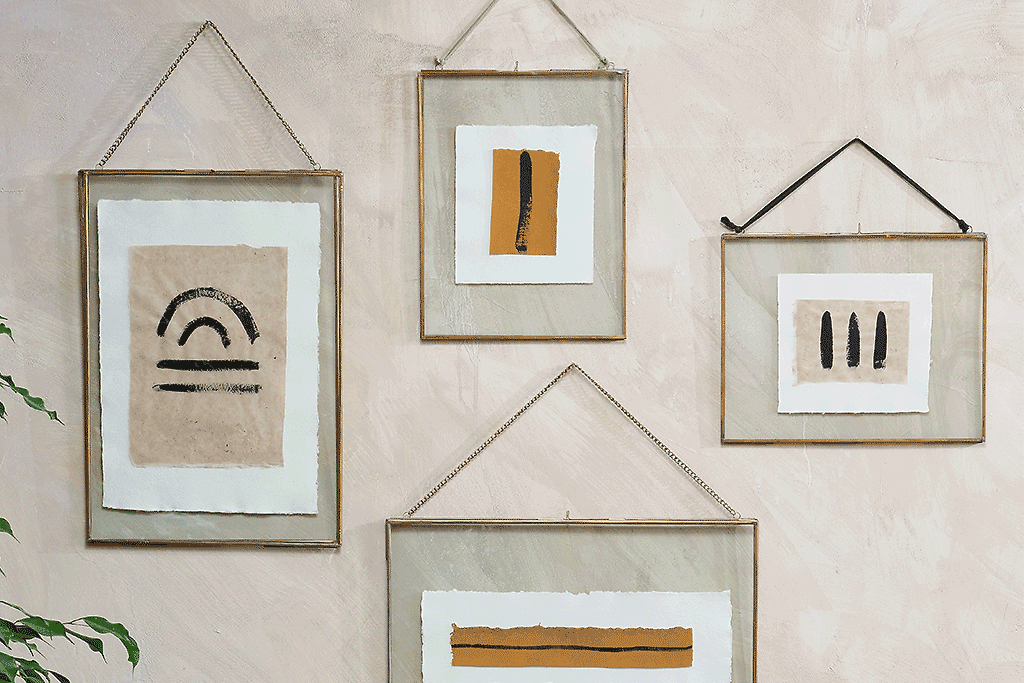 Once your frames are created, assemble on a blank wall of your choice. Remember to keep the spacing between each frame consistent and look for symmetry in the finished piece.