Looking for wedding inspiration? We've pulled together some beautiful pieces to help set the scene for the perfect day. As with most things we believe it's all in the detail. A subtle decorative touch to a wedding marquee or room is our pretty paper bunting, you can choose from an assortment of flags and birds. The shapes are discretely joined together by a fine cotton cord, at 3 metres long these elegant garlads can be hung from high ceilings or strewn across a room.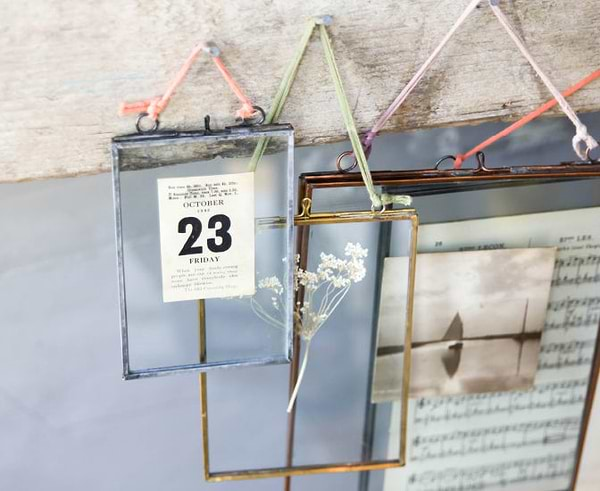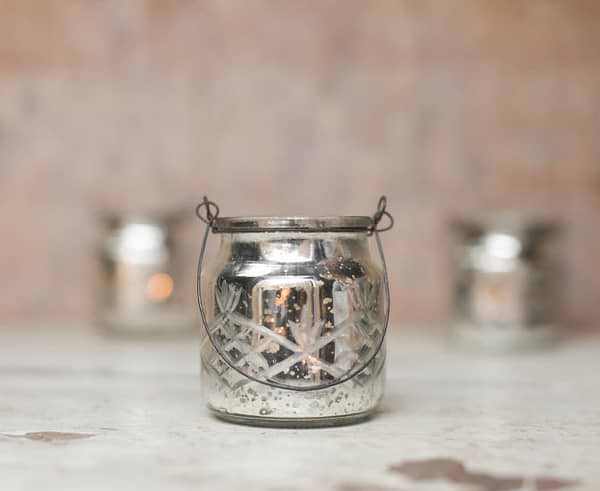 The all famous Kiko glass frames provide an original way to display photographs of the bride and groom through the ages, their pretty recycled sari cords mean they are easy to display. Select different sizes and apertures and group them together to create more of an impact. These stylish frames can also be used as pretty decorations simply place flowers, feathers and other creative designs to create an elegant and personalised decoration. They also provide unique way to display useful information for your guests. Our Danta frames are free standing and can be used to display table names or menus adding a truly bespoke and personal touch to the day.

A simple and beautiful way to add glamour and elegance to a space is to include antique looking glass pieces. We have a broad selection of pretty recycled glass t - lights; the hand etched Alba t-lights shown above are some of our favourites. The discrete wire handle means then can be hung from tree branches or string them up on garlands; equally they are a stunning table display and look beautiful mixed with some 'antique' silver vases. As the darkness of the evening surrounds the room will come to life with the magical glow of sparkling t lights.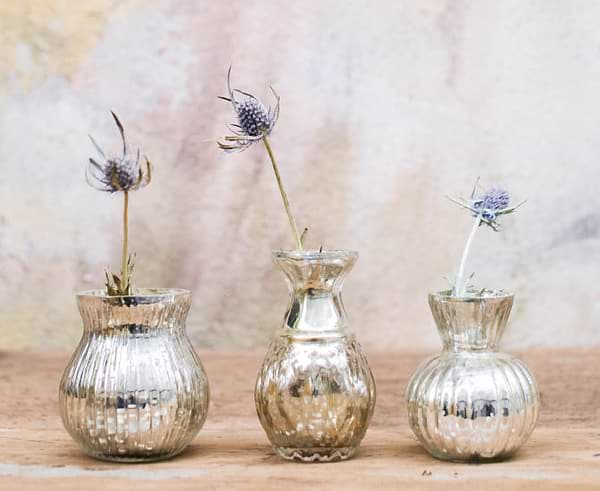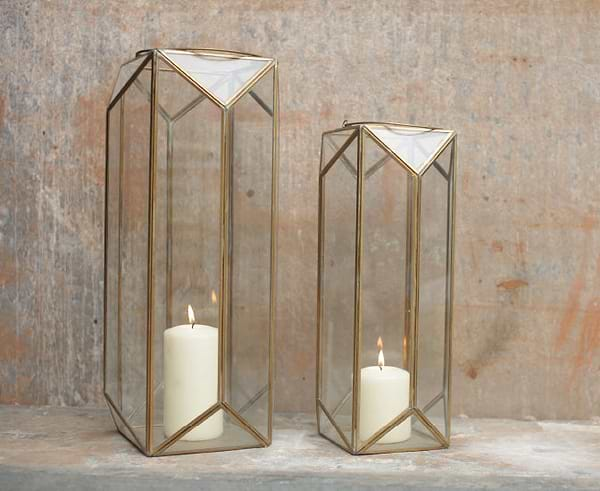 For a more geometric refined look, style your venue with one of our brass storm lanterns, these tall, elegant lanterns make striking table centres, and they look stunning with a traditional church candle.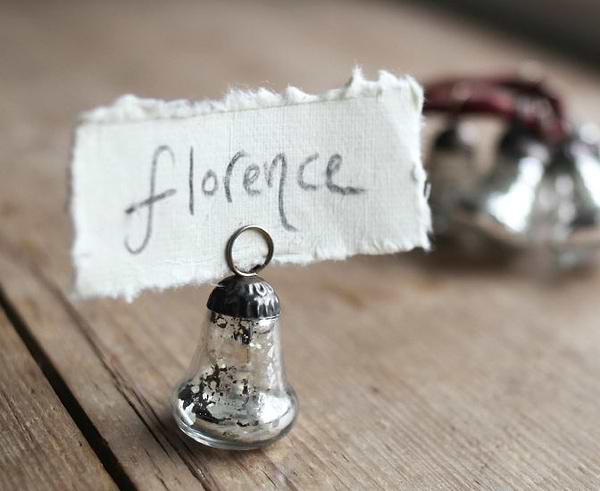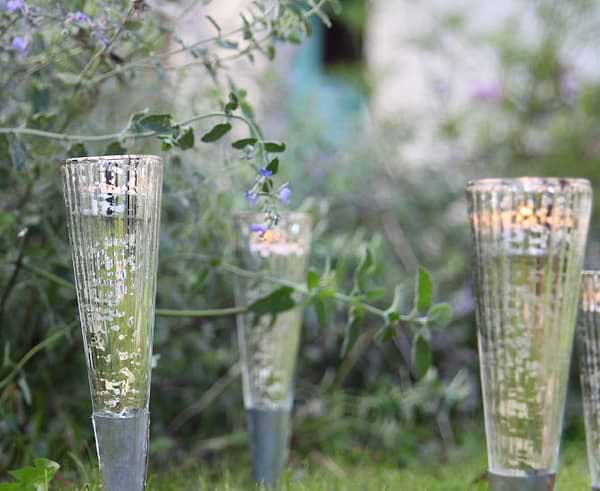 Seating guests can sometimes be the bane of a wedding or the fun part depending on your personality; placing old friends together and unpredictable family members can add to the evening's entertainment. These pretty bell place name holders have a sweet antique looking wire holder. We've used some recycled cotton paper with torn edges for a more traditional theme. Finally light the path for your guests, these elegant Apana t-light holders have a sharp point that allows you to place them securely in the ground. Our new Jasmine lanterns are a stunning option, their champagne shape adds to the sense of occasion. The pretty antique looking silver finish sparkles in the candle light ensuring none of your guests stray from the path.