We are passionate about handmade products; while on our travels throughout Africa and Asia we are constantly inspired and captivated by the traditional skills and age-old techniques that we see. It is these skills that really inspired us to set up Nkuku allowing us to continue exploring and discovering more and more. We are fortunate to work with artisans who have shared their talent, enthusiasm and patience with us helping to create our collections and teaching us some astounding techniques and practices along the way.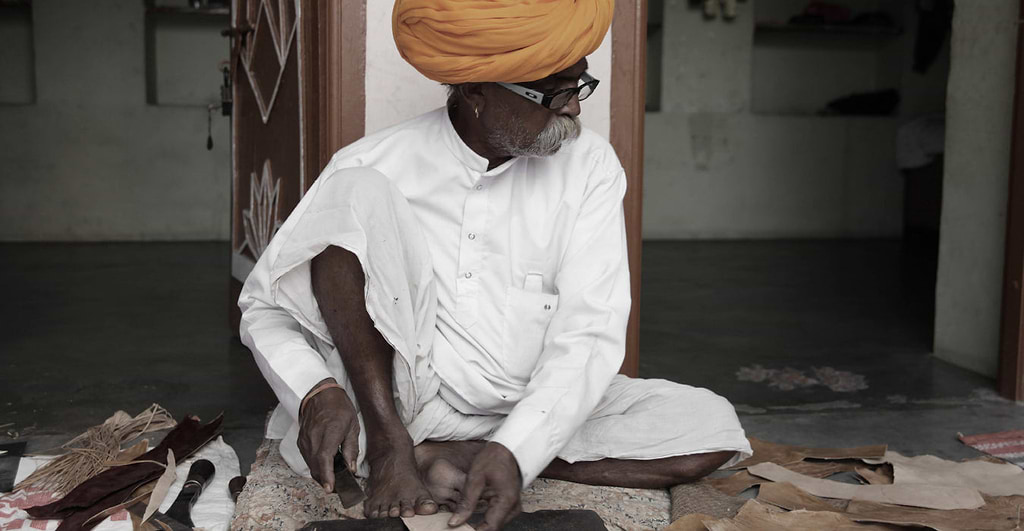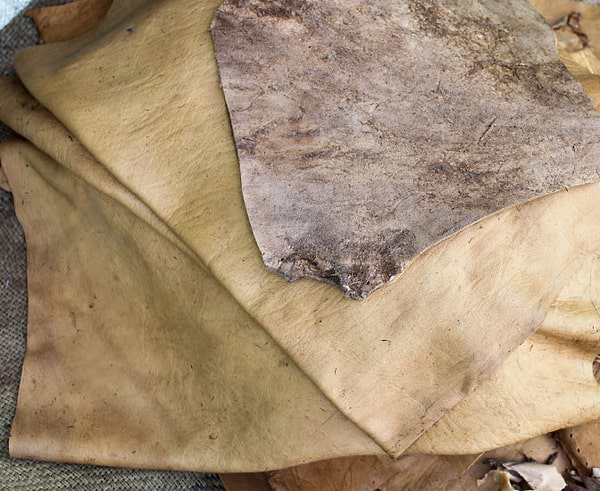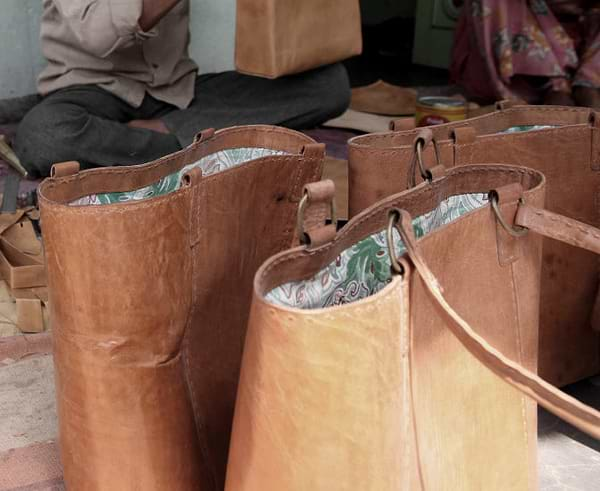 There's no doubt that change is good and new ways of doing things should be embraced but there is something magical about the artisan handmade process that makes you appreciate the details, the imperfections and uniqueness. We love the fact that many of our current collections derive from practices and techniques traditionally used to make practical every day products; clay pots to store and carry water developed into ornamental pots for the Nkuku collection; age old potting techniques, using small hand built kilns heated with open fires to create our fair trade Mali pottery and saddle making techniques now used to create stylish leather shoppers and accessories.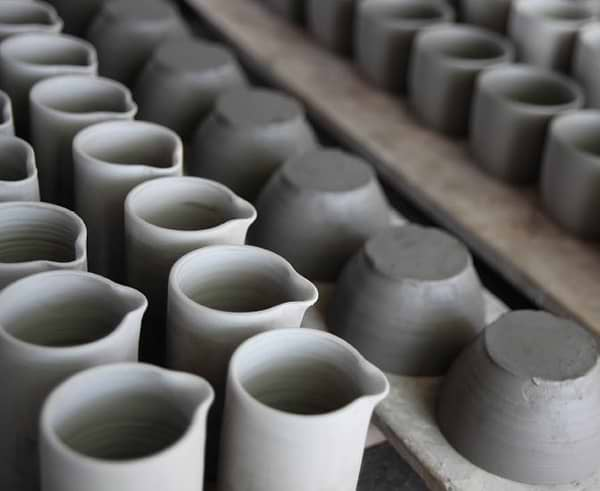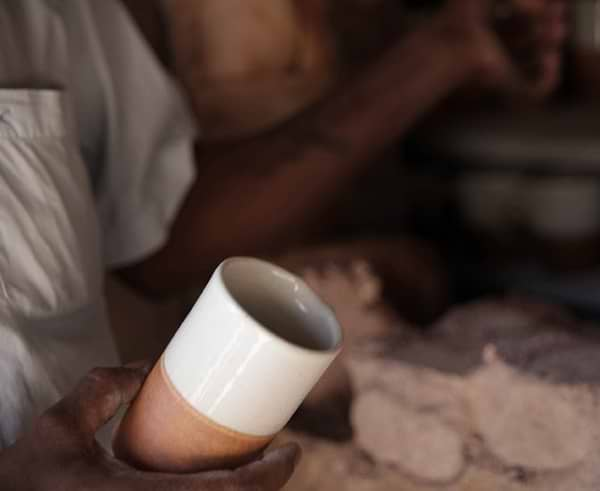 Vietnam's long tradition of basket weaving and ceramics has taught us a great deal about indigenous techniques and processes. We have embraced these skills and traditional methods and introduced new designs, colours and material combinations to make stylish pieces for modern living. Closer to home in Devon, carpenter Angus spends his time creating, fine tuning and finishing bespoke furniture pieces. He uses the same attention to detail, traditional methods and natural talent to create artisan made pieces that have that extra something.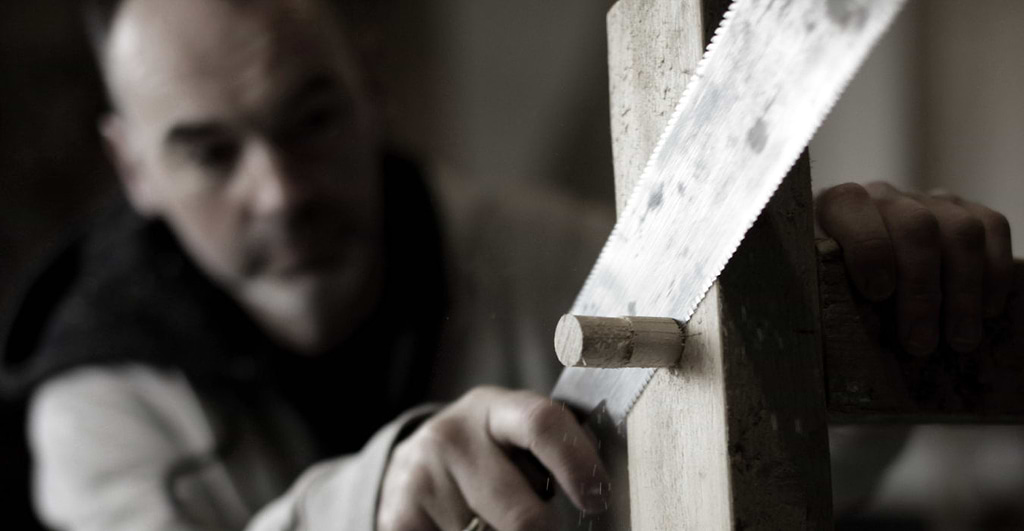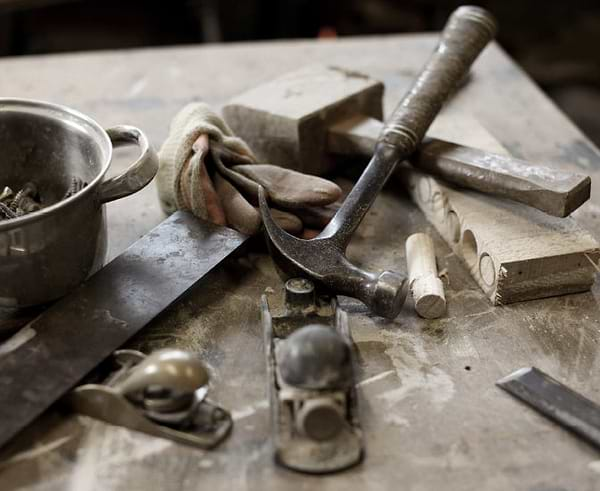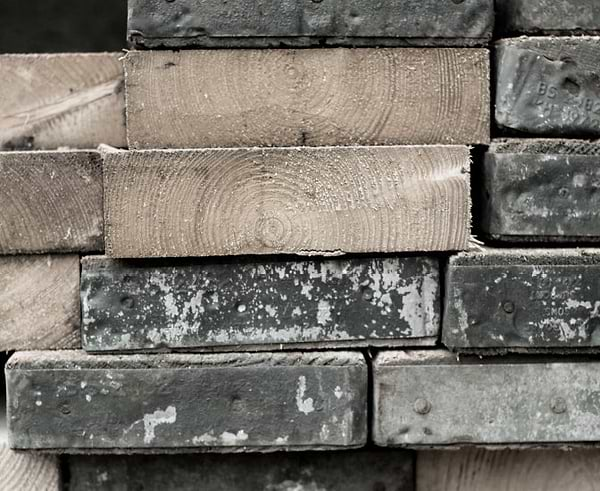 The characters and personalities of the artisans we work with are visible in the pieces they make, their experience and knowledge add to the beauty of our collections. It is easy to overlook the handmade touches, time and effort invested in an artisan made product but if you can stop for a moment and count the number of drops on one of our Indigo drop mugs or run your hand across the smooth shape of one of our pieces of hand blown glassware, the handmade nature will sink in and with it, a sense of appreciation and pleasure.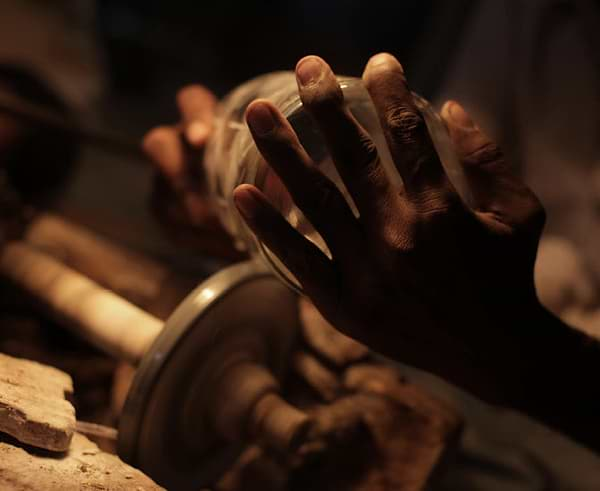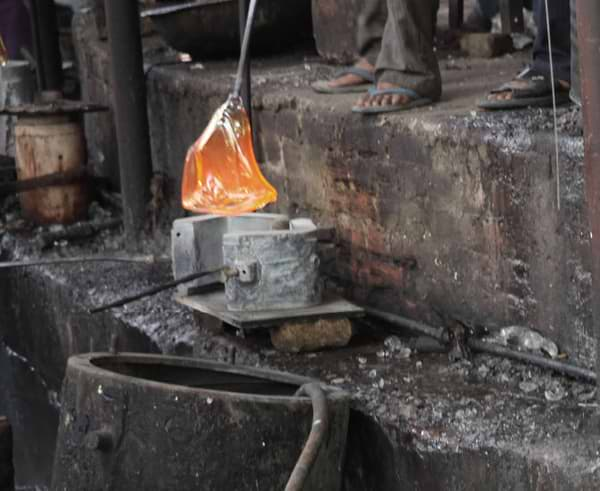 Nkuku believes in ethical business and this is one of the key pillars that support our approach to our work. Our primary focus is transparency, we see our suppliers more as partners and encourage open dialogue and communication, it helps that we regularly visit our suppliers. The handmade process does mean that our collections take time to make so we have to make sure we allow long lead times taking into account the many challenges faced. We adhere to the standard globally recognised 10 Principles Of Fair Trade, but have our own procedures for the management of our supply base. We strongly believe trading fairly provides these artisans with an opportunity to build a future. It helps businesses develop and creates sustainable employment.