Our Nkuku lifestyle store, nestles at the foot of rolling Devon hills, tucked away in the beautiful South ham's countryside.  It was originally a farm yard of barns housing cattle and other livestock but was derelict for over 40 years before we discovered it and transformed into the exciting space it is now. Today, it is brimming with our collections of beautifully handmade homewares, furniture, antiques and gifts.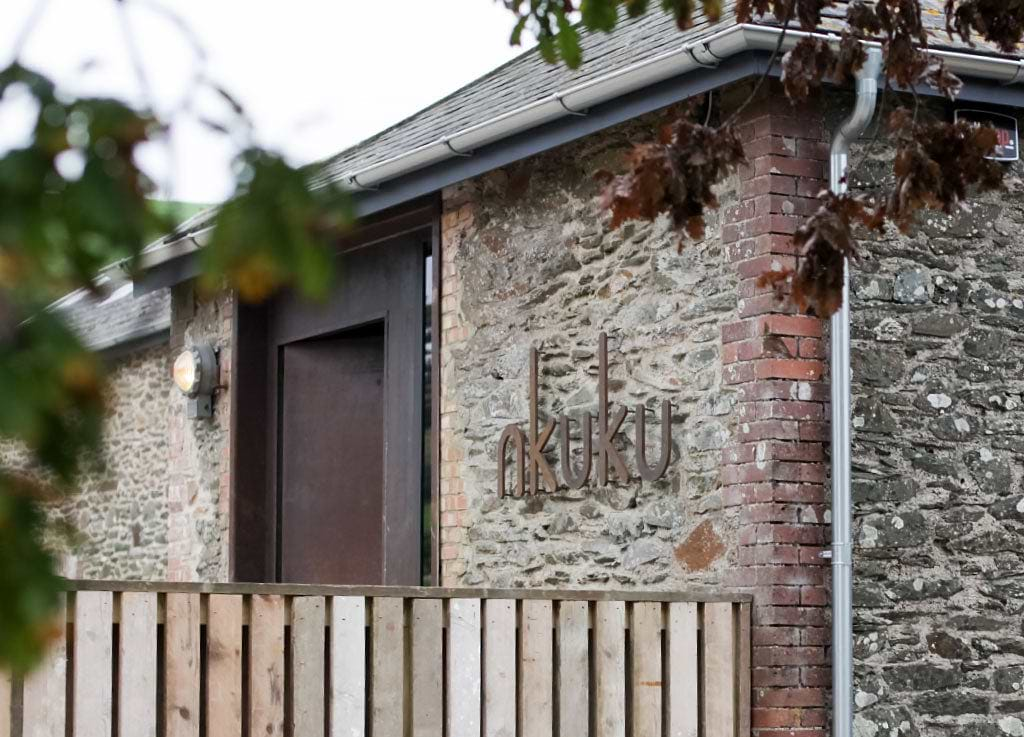 The entrance into the store is quite imposing, it features an oversized door made from Corten and it feels like you are entering a realm of some kind. Once inside the exposed stone walls, polished concrete floors and eye -catching exposed original beams really draw your eye. When we carried out the project to develop the store, we were keen to restore and repurpose as much of the original building as possible. The rustic, authentic textures of the original barns suit our pared back Nkuku look and the setting is perfect for showcasing our collections. The handmade artisan nature of our products means they are very tangible, and being able to pick them up and feel the different textures really adds to the experience and brings home what we believe is unique about our collections.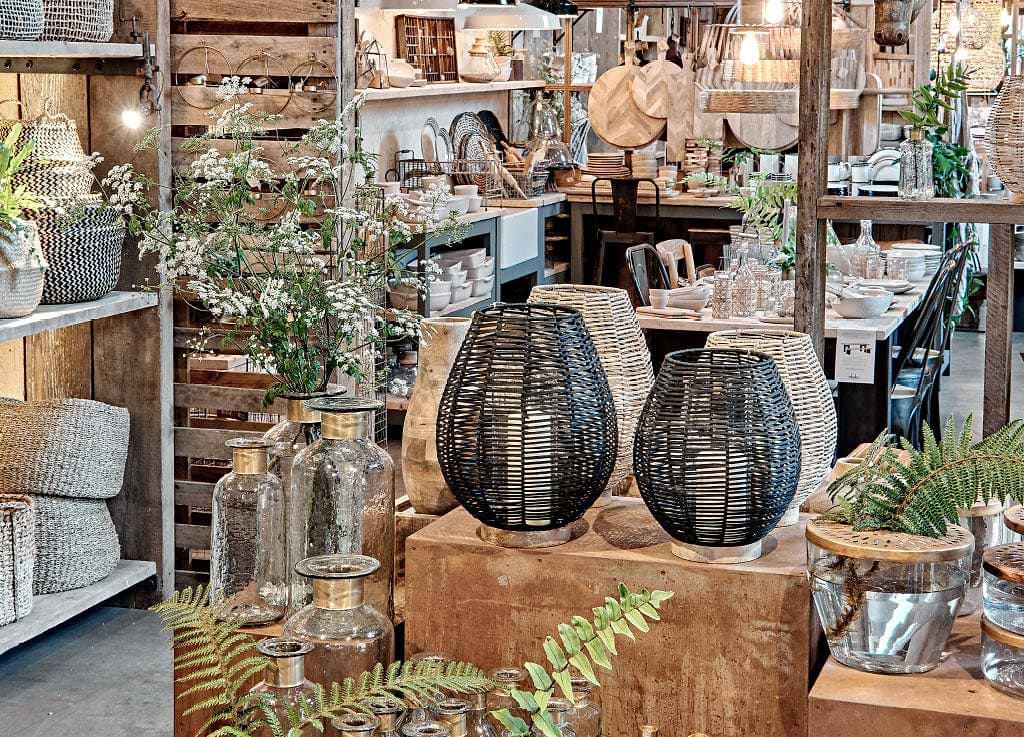 The store is divided into different zones, with the overall space at over 3000 square meters, which you would think would provide a huge amount of space to display and showcase our products. Somehow, we always struggle to fit everything in! We have three barns that join in a horseshoe shape around a sunny courtyard. The first showcases our desk accessories and gift ideas, from hanging planters to jewellery and frames with a large section displaying lighting and soft furnishings. Windows look out onto the courtyard from all areas.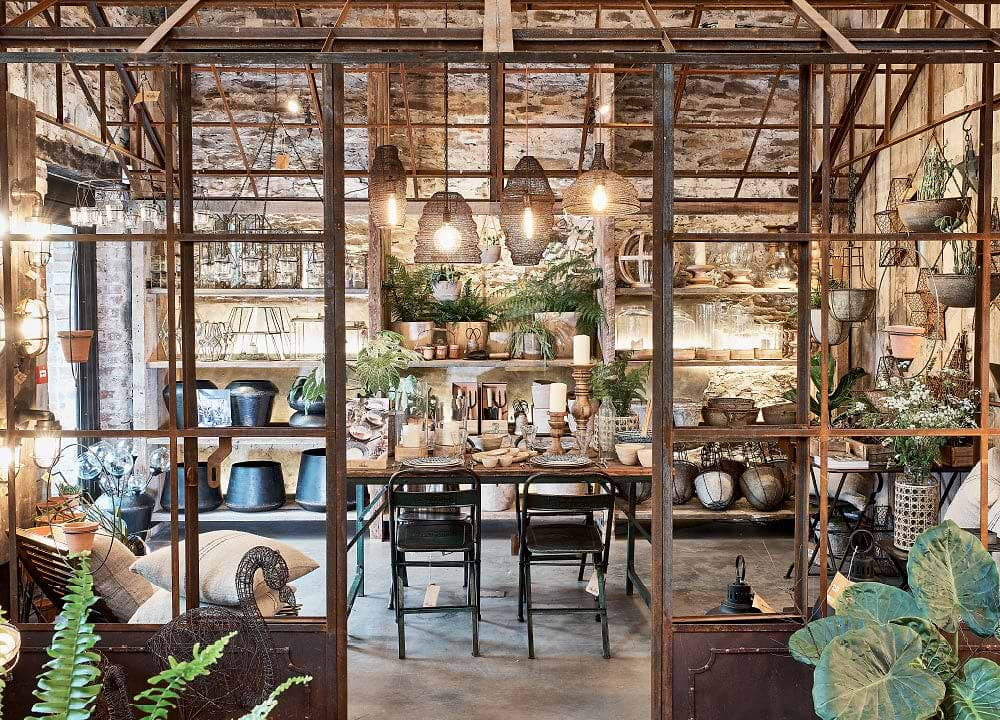 The second barn features our kitchen and dining pieces, with a beautiful handcrafted kitchen made on site by some of our talented carpenters.  We have a wonderful team who always make it look fresh and exciting.   We often test our products in our homes but the store is also a great litmus test to see how things look together and how functional they are.  We take care to ensure our new collections connect and display with existing lines, to keep a constant and timeless look.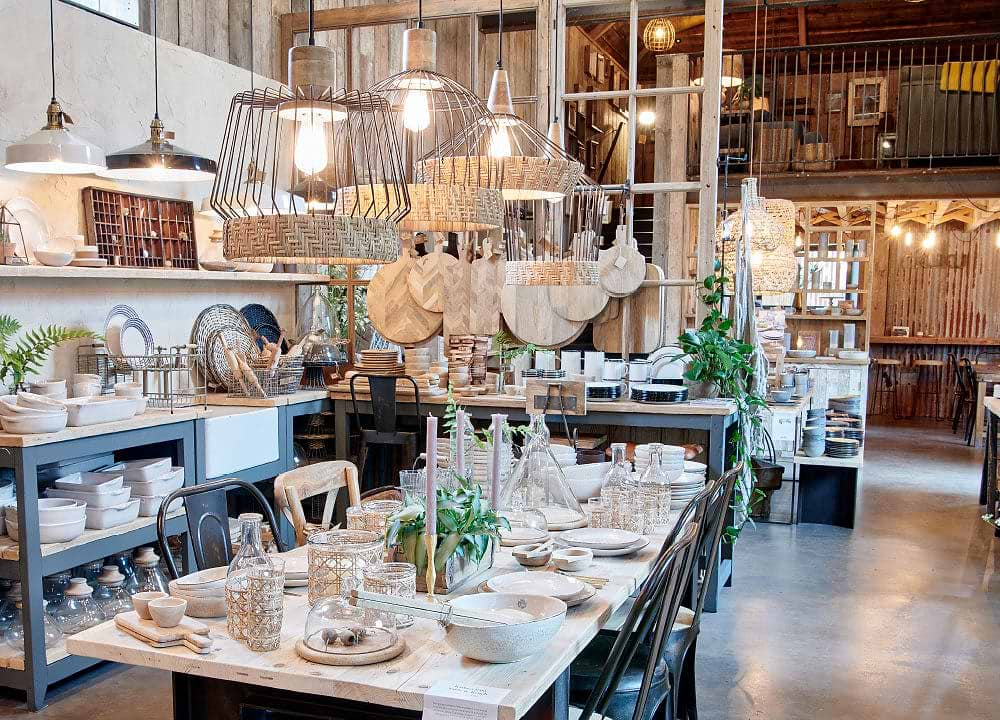 At the heart of the store lies our café, the aroma of wood roasted coffee and fresh croissants drifts through the store and makes it almost essential to stop and take a break (if only to stop your stomach from rumbling!) It's a great place to ponder over your own interiors with our brochures available to browse through and our sales staff always happy to help advise in any way they can.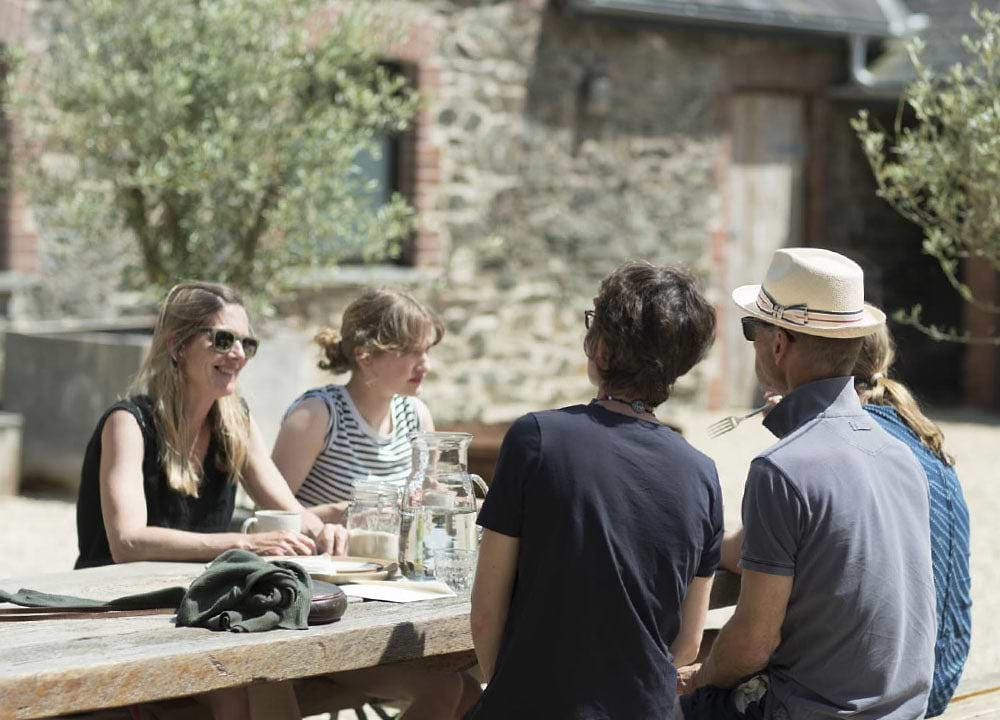 Upstairs is a mezzanine, a cosy space filled with soft furnishings from our bespoke sofas, upholstered in heavy weight tumbled linen, Indian antiques, textured cushions, rugs and other items perfect for a living room space. This upper level features a large window that looks down to the courtyard below, a rustic alfresco space, dressed with olive trees, large rustic tables and benches, and our beautiful antique elephant that stands stoically looking on.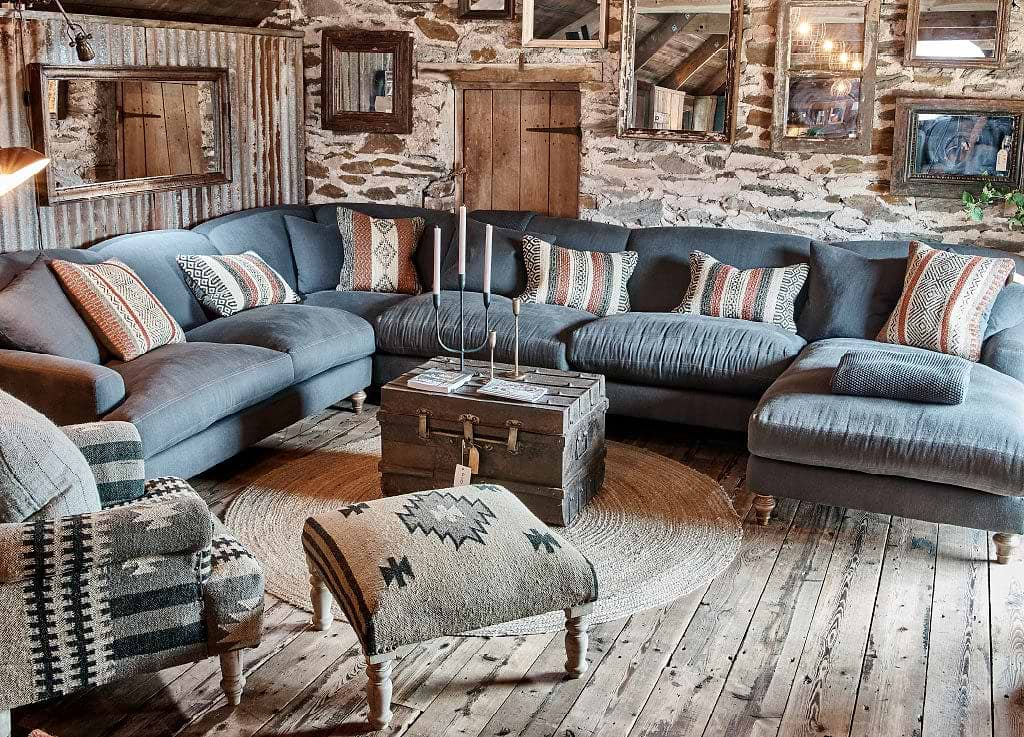 Last, but by no means least is our more contemporary looking barn which lies across the car park, this enormous space is home to our interesting and exciting collections of antiques from fire pits to cabinets, large chests to reclaimed cinema chairs, all curated by our buying team. It has an Aladdin's cave full of wonders and things that might be found.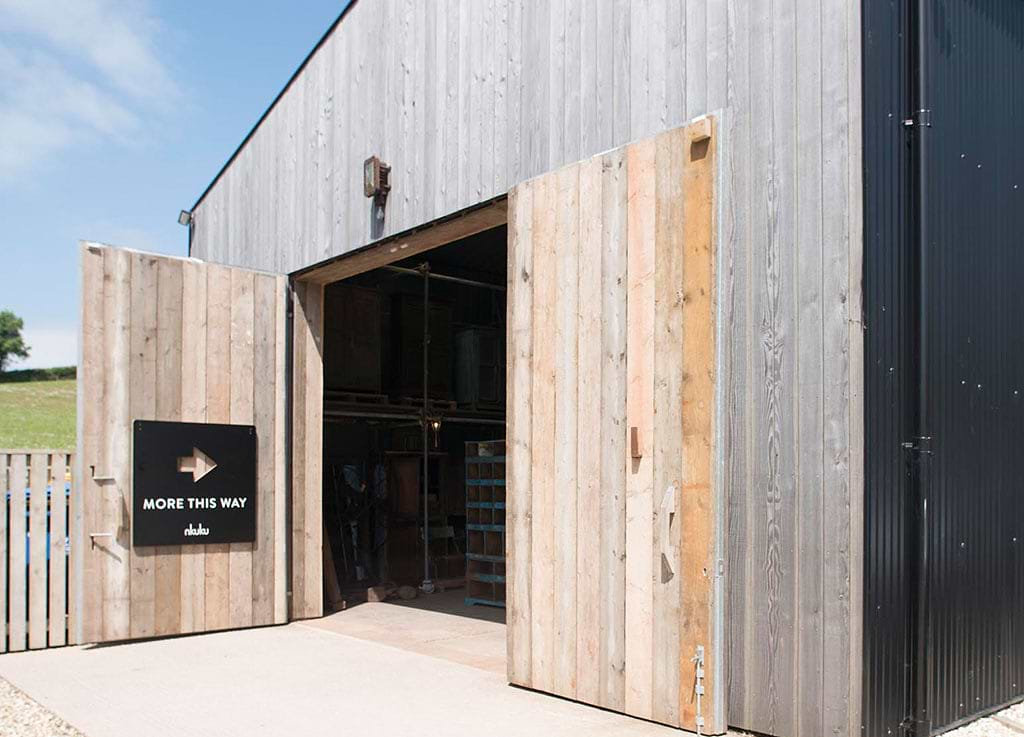 Do pop in and see us, we are open 7 days a week, come and enjoy a browse around the store and a light lunch in the courtyard.