Soak up the sun and enjoy good company whether in your home or outside, with a beautifully styled table that celebrates the season and marks the beginning of brighter days ahead.
When it comes to laying the table, layering texture and colour is key, with brightly coloured ceramics adding a playful look. Our new Malia ceramic collection has a stunning blue glaze that pops with colour, where the reactive glaze ensures each piece is truly unique and no two items are the same. 
Our recycled Yala glassware comes in a vibrant new Indigo blue glass this season that pairs beautifully with the existing clear design. Its tactile finish contrasts with the rich textures found on our handcrafted ceramics for a Summer table that's rich in natural colour and texture. For a more decorative tabletop, add more blue colour accents with our new Karala glassware collection, available in tumblers and wine glasses. The soft blue hue and hand-etched design reflects the light in beautiful shadows for an elegant table display.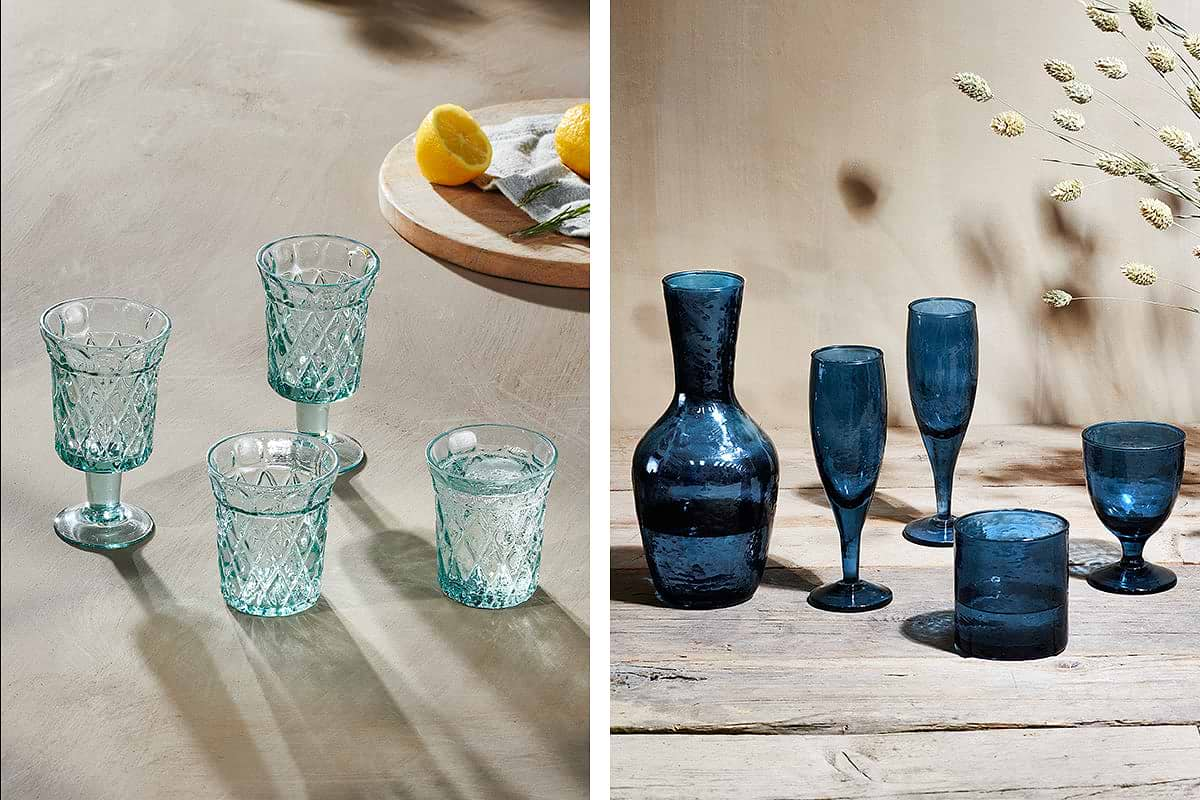 Add warm brass accents with table accessories to add depth and colour to your table display. Our elegant Chara Hammered Bottles are decorated with a hammered glass finish and etched detail, perfect for seasonal stems for a fresh and vibrant tabletop. Add the soft flicker of candlelight with our antique brass Mbata Candlesticks for an ambient Summer meal in the evening light.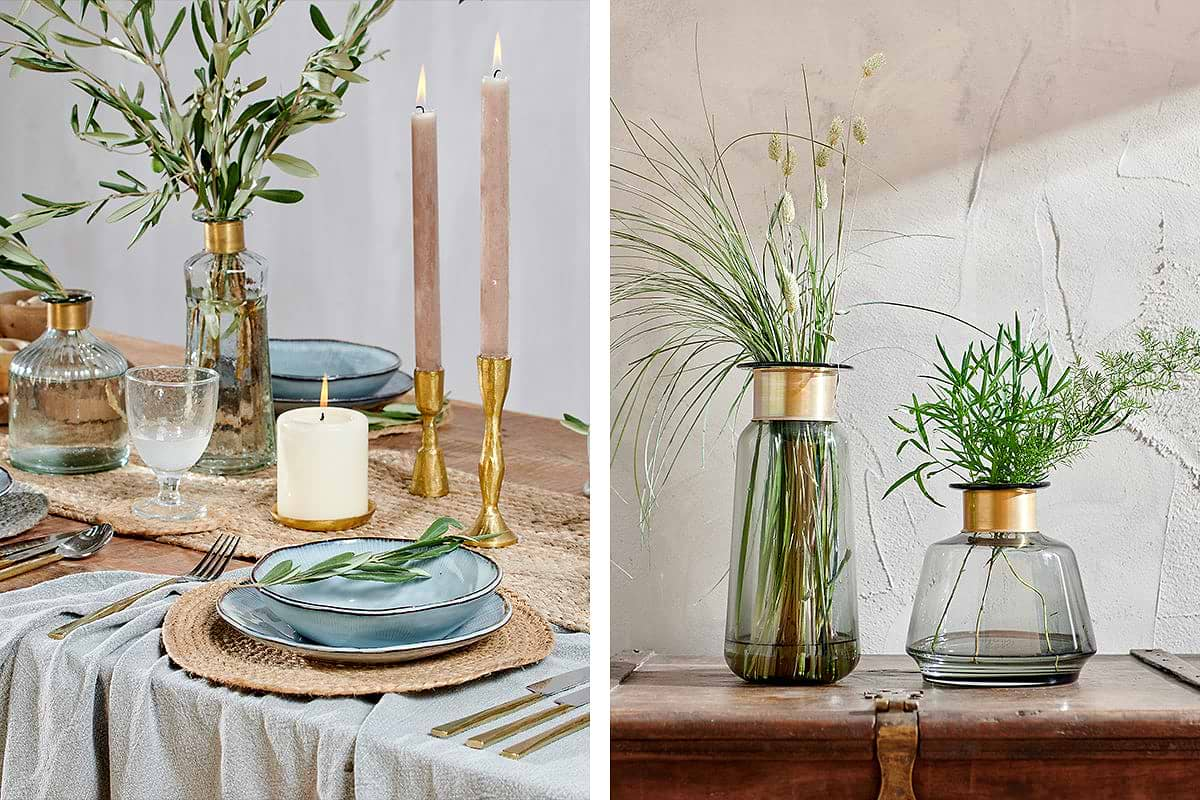 Combine the smooth finish of ceramic tableware with rustic serveware made from natural materials for contrasting textures and colours. The cool hues of our elegant marble platters and recycled glass cake stand are perfect for serving cheese, and our Indus wooden bowl is a versatile addition made using sustainable mango wood.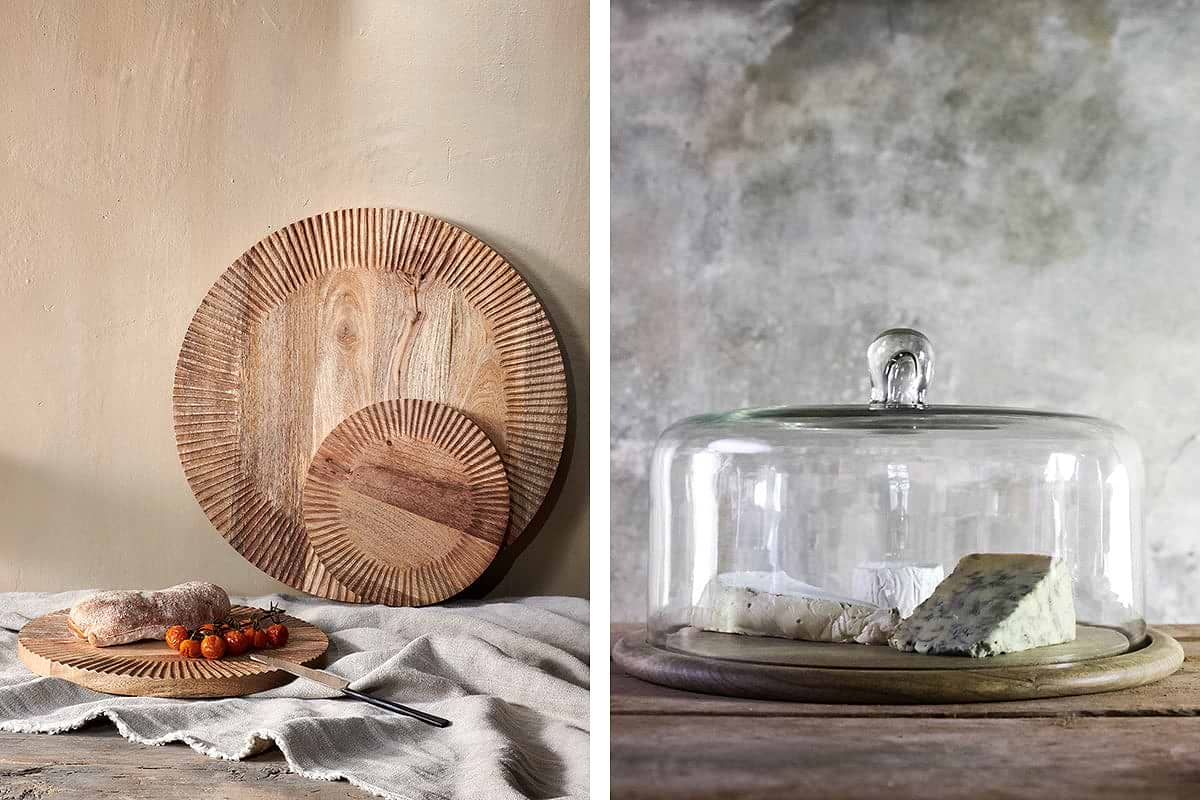 For the finishing touch, add elegant brass lanterns surrounding the table or as part of the centrepiece for a striking display.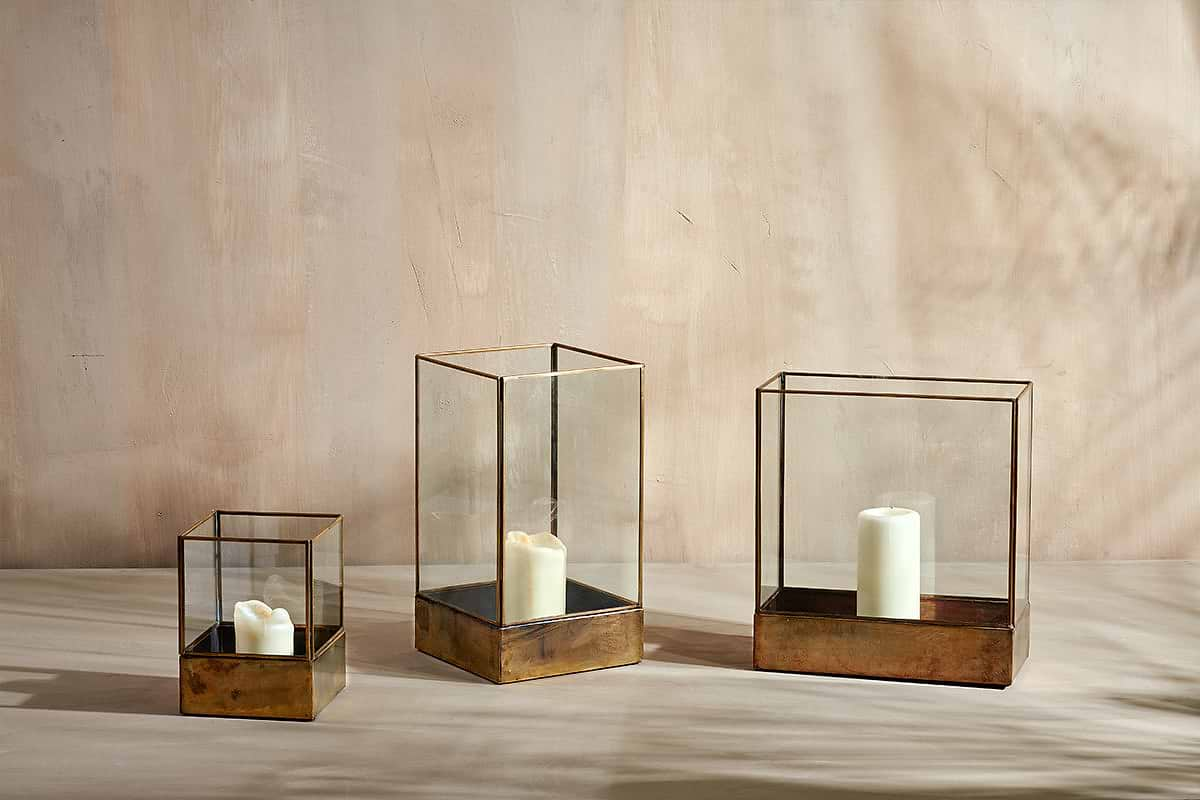 View our collection of pieces perfect for a Summer tabletop here.