We've been eagerly awaiting the summer months at Nkuku. We're excited about paddling in the sea, outdoor music festivals, and above all dining outdoors with friends. We think our collection looks perfect in an alfresco dining setting, but we thought we'd consult some experts about how to make the perfect summer salad. Here are the favourite recipes of our friend Sarah Raven and the lovely team at Riverford. Not only are they easy to make, but also delicious!

Fresh French beans, tomatoes on the vine and halloumi by Riverford
350g French beans
1 Tablespoon lemon juice
2 Tablespoons extra-virgin olive oil
250g Fresh tomatoes, chopped
1 Handful mint leaves
1 Handful basil leaves
250g Halloumi cheese
1 Tablespoon olive oil

Put the lemon juice and extra-virgin olive oil into a large bowl and season with a little sea salt and freshly ground black pepper.~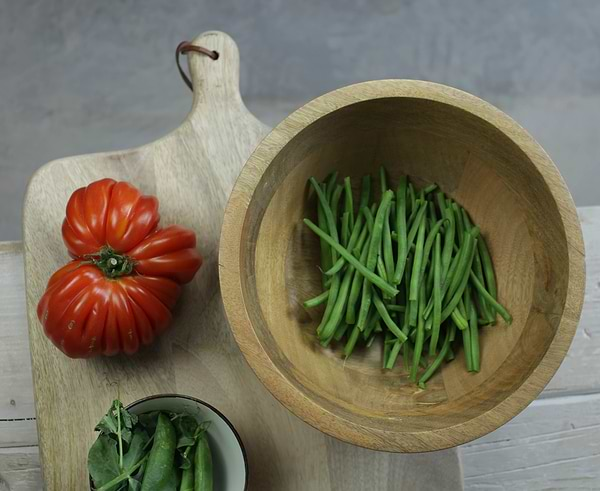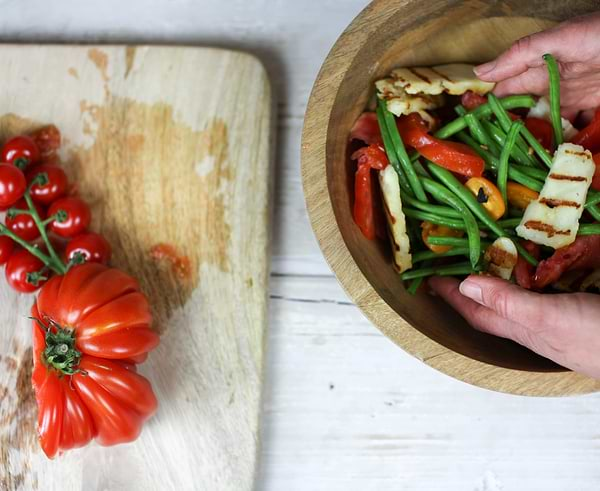 Bring a pot of salted water to the boil. Add the beans and cook until they are bright green. Quickly drain and toss the beans in the lemon juice and olive oil. When the beans are cool, add the chopped fresh tomatoes, mint, and basil leaves. Cut the Halloumi into 8 slices. Heat the olive oil in a frying pan over a high heat and fry the halloumi pieces on both sides until golden brown. Mix the halloumi in with the beans and serve.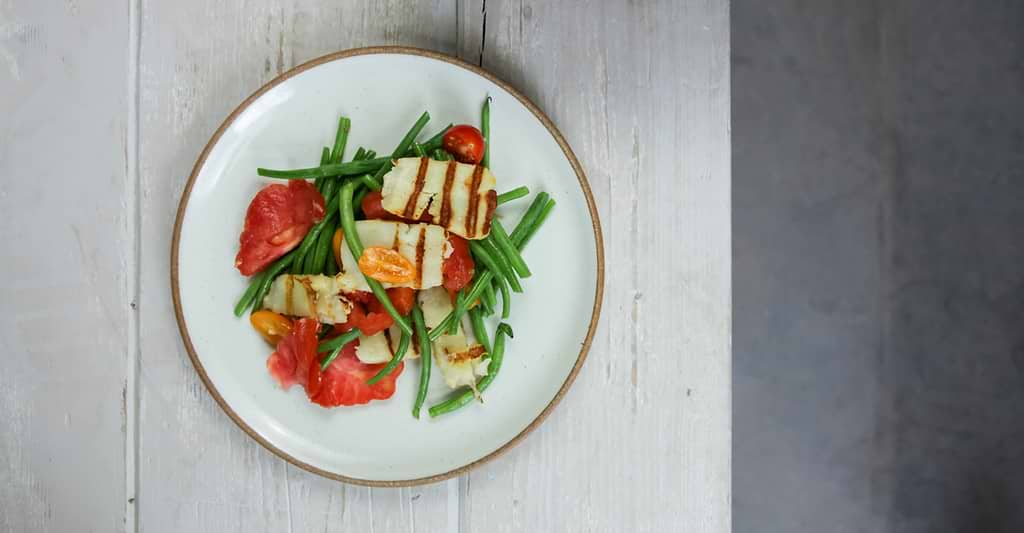 Fennel and apple salad with toasted pumpkin seeds by Sarah Raven
Extra-virgin olive oil
Black pepper
Juice and grated zest of 1 Lemon
1 Teaspoon toasted, crushed fennel seeds
3 Tablespoons crème fraiche, or fromage frais
2 Crunchy eating apples (such as Braeburn of Cox's)

For the toasted seeds

2 Tablespoons pumpkin seeds
1 Tablespoon extra-virgin olive oil
Good pinch of flaky salt
½ Teaspoon cayenne pepper

Preheat the oven to 170°C/gas mark 3

Prepare the fennel by throwing away any tough or discoloured outer layers, then slice the bulbs as thinly as possible. A mandolin is a good tool for this if you have one, otherwise a sharp knife will do. Finely chop the ferny tops, reserving a few to decorate.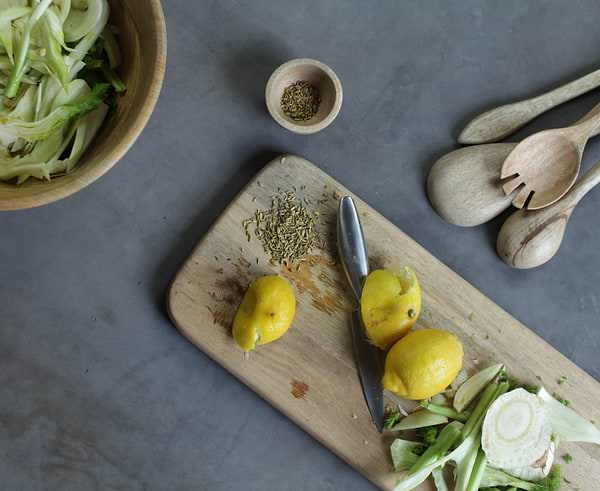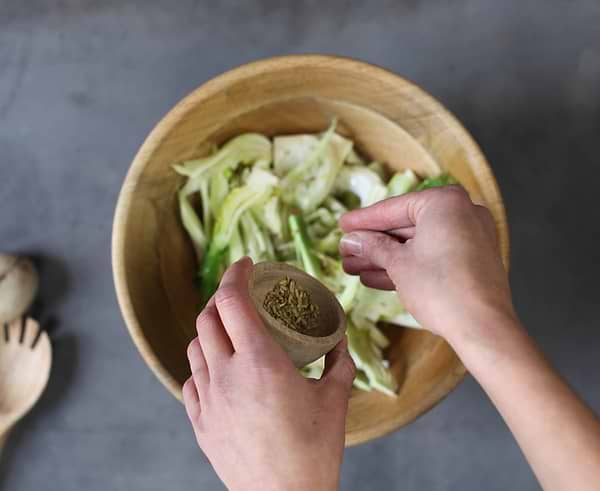 Arrange the sliced fennel and chopped tops in a deep bowl with a little extra-virgin olive oil, black pepper, lemon juice and zest and the fennel seeds Fold in the crème fraiche or fromage frais.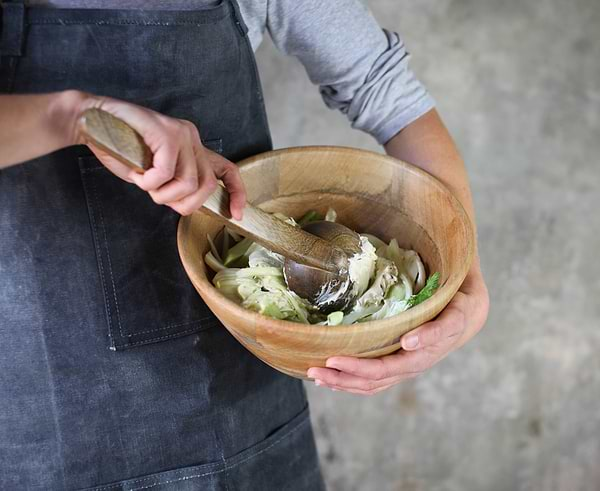 Peel, core and finely slice the apples, then add them to the bowl. Fold gently to combine. Transfer to a shallow bowl or serving place and decorate with the reserved chopped fennel tops. Put the pumpkin seeds in a roasting tin, add a drizzle of olive oil, a pinch of flaky salt and the cayenne. Toss them all together and roast in the oven for 5-10 minutes, until the seeds begin to brown. Scatter them over the salad and serve.