How to style a small garden
No matter how small your outside space, it can be magical if you take some time to style it suitably. Create a cosy nook with compact and stylish outdoor furniture, and dress with lanterns and planters for the finishing touch. We've included some of our favourite tips for decorating a small garden, so you can enjoy the great outdoors regardless of how big or small your space is.
Set the scene with outdoor lighting
Garden lighting is so important in setting an atmosphere, especially for smaller spaces. From beautifully crafted brass outdoor wall lights for the porch or house, to the simple additions of lanterns and tealights, you can quickly bring warmth and light to a dark corner and prolong your time spent outside. Outdoor festoon lights and fairy lights are a popular choice due to their ability to create a wonderfully ambient setting once the sun sets, and can transform an outdoor setting into a cosy entertaining space.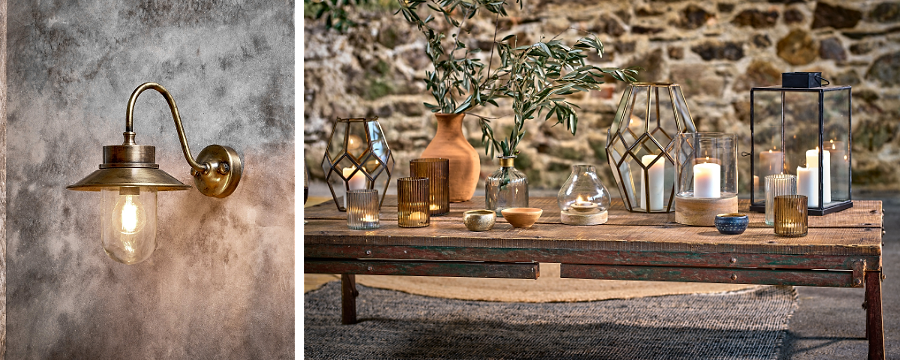 Choose appropriate outdoor furniture
For smaller gardens, terraces, and balconies, choose furniture that can be easily stored and folded away. This allows you to make the most out of your space without having large pieces of furniture restricting you. Opt for a small yet stylish bistro table and chairs, such as our Parwaha Iron Bistro Table perfect for balconies and courtyards, or our Ekete Iron Bistro Table that folds away, doesn't take up much space and can be placed in a cosy corner for alfresco drinks.

Be clever with planting
Make use of vertical planting structures and wall planters, such as our Api Wall Hung Planters to create a green garden, freeing up floor space for outdoor furniture and larger pots and planters. If you do have the floor space, play around with different heights of trees and plants to create a sense of height and depth.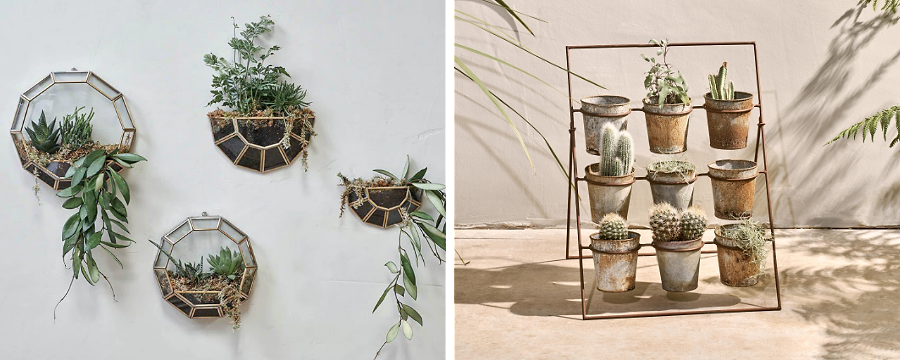 Create garden zones
Make a small space work harder by creating different zones, giving you the sense that your outside space has multi-functional uses. Create a comfortable seating area with garden sofas and benches for socialising, and an outdoor dining space for entertaining.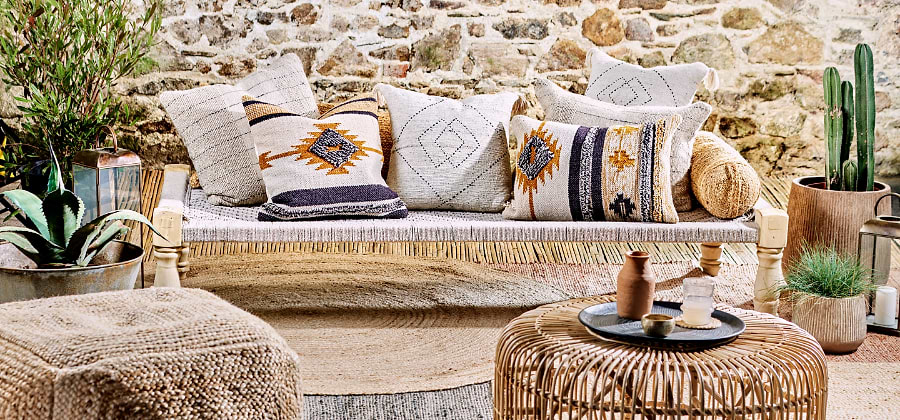 Add colour
Don't be afraid to paint a wall or fence with a vibrant colour to add interest and depth to your outside space, garden or patio. This can liven up any size garden and is often all it takes if you're looking for an outdoor refresh. A bright colour can allow for the luscious green plants to pop against the vibrant background and help to create an illusion of space.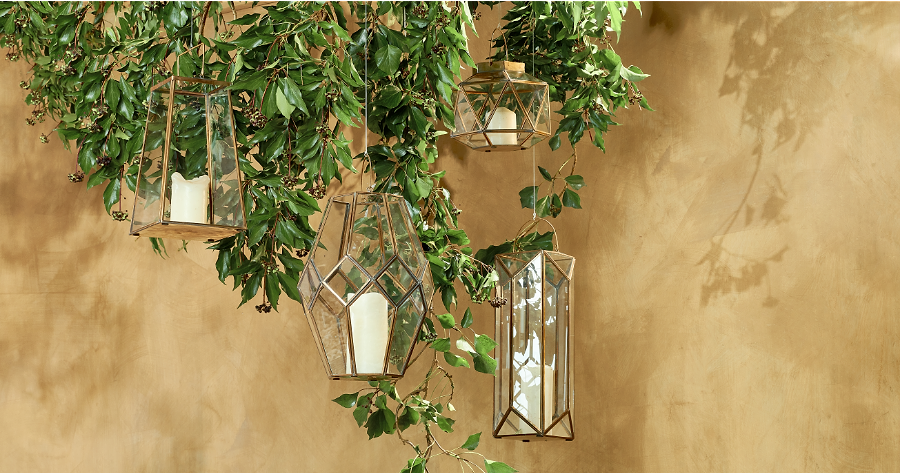 Bring the indoors out
Accessorising an outside space with soft furnishings can make a garden feel welcoming and cosy. Add cushions and throws to garden sofas, benches or chairs to instantly create an extension of the home. Our handwoven Mayla Cushion Covers and cotton Kajala Cushion Covers are perfect for adding style and comfort to your garden as the night draws in.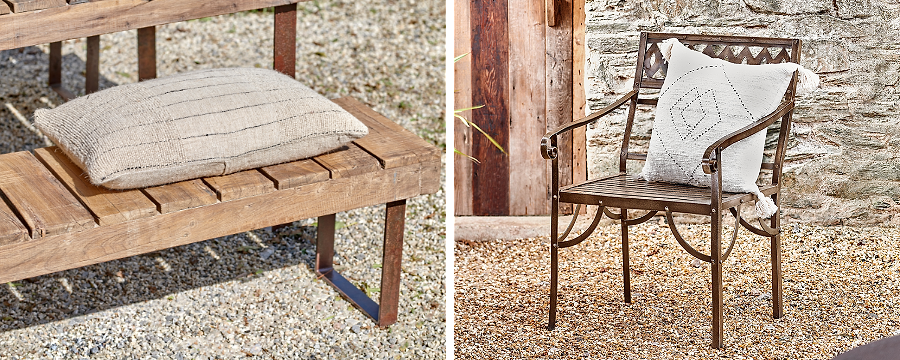 Add extra seating
Create the perfect entertaining space using fold-up seating and soft poufs that can be easily removed when not in use. This way, you'll avoid taking up too much space with furniture that's not always needed, but still have the option to host guests and make them feel comfortable and at home.