Summer brings with it the promise of longer, warmer days. It is the season of alfresco dining; where we maximise the time spend outdoors while the weather holds out. But with the shift in season comes a need to pack away the layers inside that kept us warm for Winter, and replace with lighter and brighter tones that evoke a sense of Summer in our homes. We've put together a guide on our most effective tips to help celebrate the new season at home with a few simple updates.
Display seasonal stems
Nothing says Summer like fresh seasonal blooms displayed beautifully in tactile glass vases. Choose dried or fresh grasses to inject some green to your homes, or select vibrant in-season florals to add colour to your room setting that will instantly bring the room to life. Our recycled glass vases are handblown by artisans giving a unique and decorative display.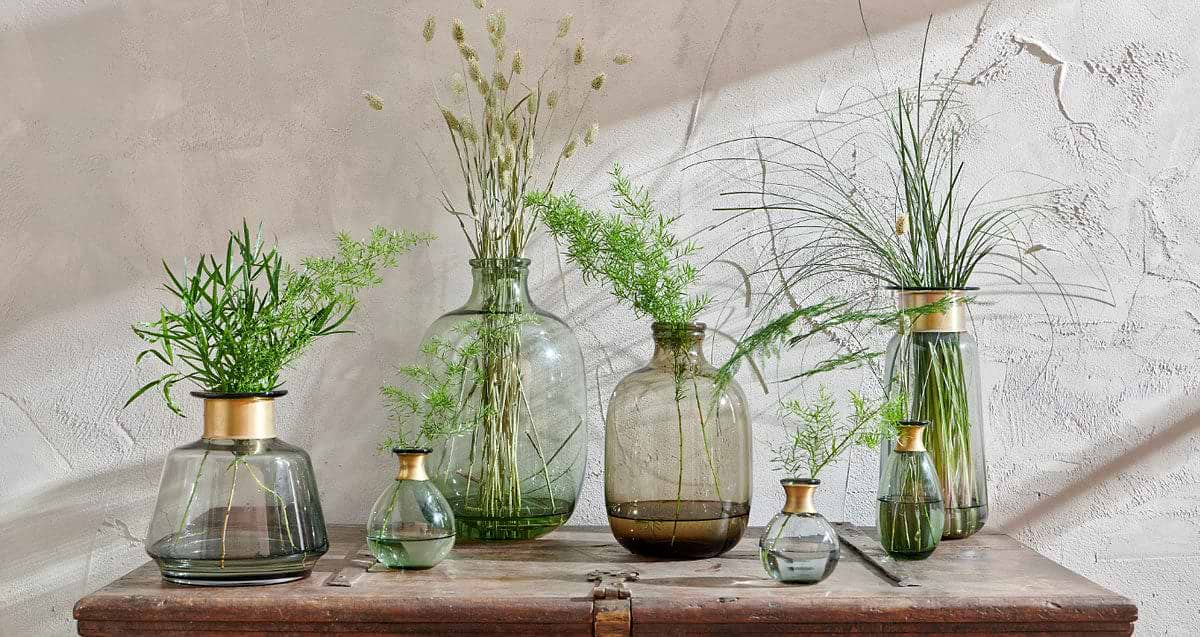 Play with colour
If you prefer to style your home with neutrals, try introducing small amounts of colour during the warmer months to echo those found outside. Soft furnishings such as cushions and throws are an easy way to add colour to a room setting, or try updating your walls with new handwoven wall art to add character and style.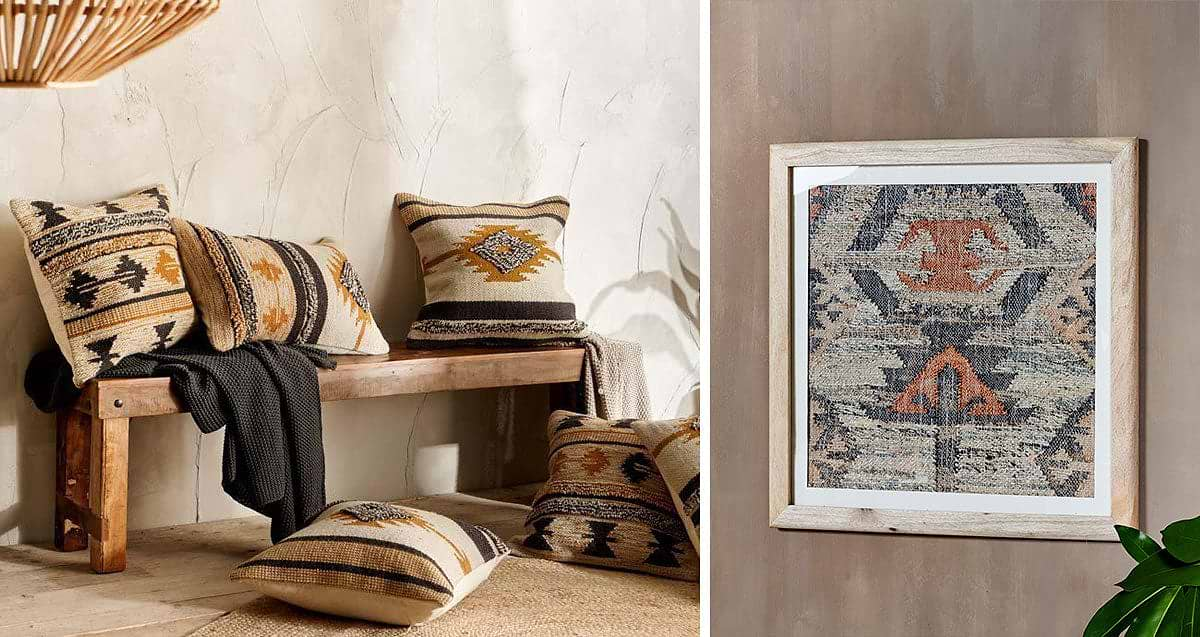 Be clever with light
Make the most of the longer days by maximising natural light in your home. Large mirrors that reflect light and create the illusion of space are an effective tool. Despite lighting being synonymous with the more autumnal months, being clever with materials can transform a space for the new season. Pair the tactile qualities of handblown glass lamps and pendants with natural handwoven wicker lampshades for a focal point that celebrates natural materials, casting beautiful shadows on walls and ceilings with dappled light.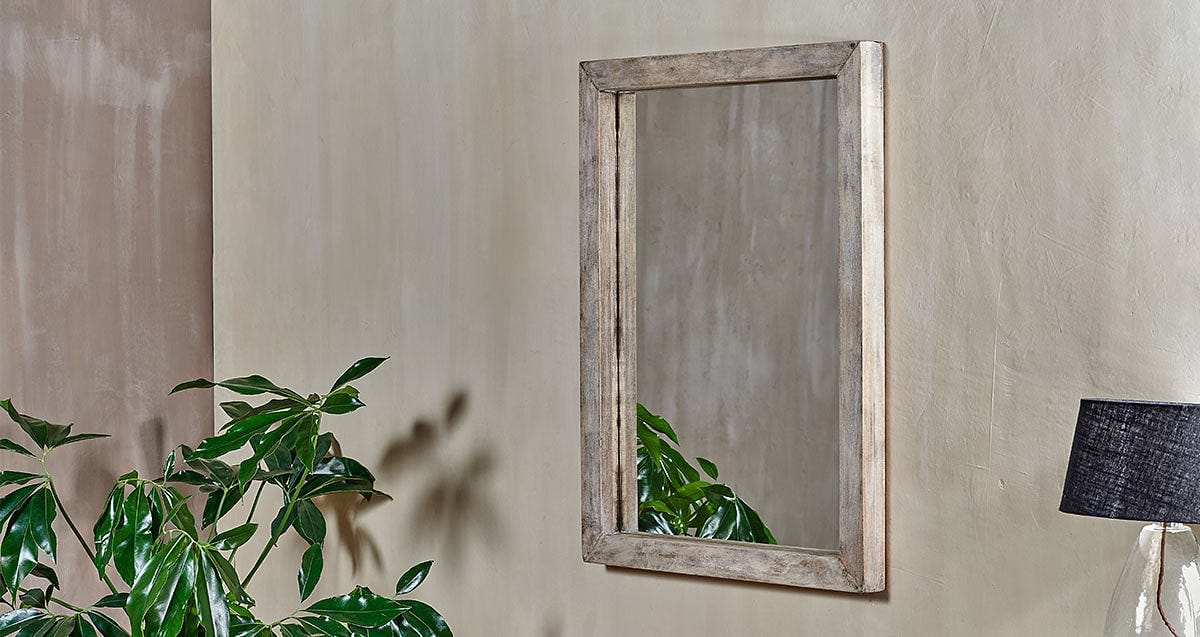 Introduce light, tactile linens
Layer-up living spaces with soft, tactile linens that can be draped over sofas and armchairs, or used outdoors as cover-ups after the evening sun goes down. Our Mika and Mahina rugs and cushion covers are handwoven using recycled PET plastic giving them shower-proof properties that make them perfect for styling outside spaces creating a welcoming entertaining area for guests in the warmer months. The plastic is spun into a soft, cotton-like yarn to create beautifully soft textiles for in and outside spaces.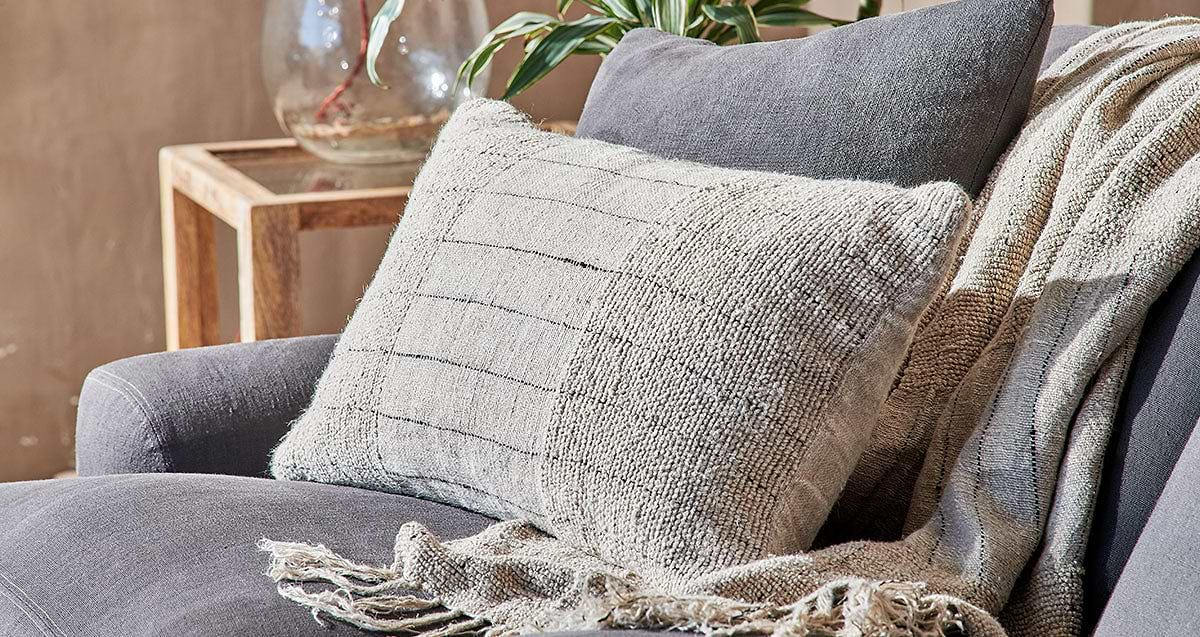 Celebrate natural materials  
Bring the outdoors in and embrace the tactile qualities of natural materials. Style handwoven rattan lampshades and tactile jute rugs for a living space that's filled with texture and character. Many of our pieces are handcrafted using sustainable mango wood, with its soft patina that compliments other materials elegantly. Style with plenty of greenery in pots and planters for an indoor space that echoes the luscious green found outside.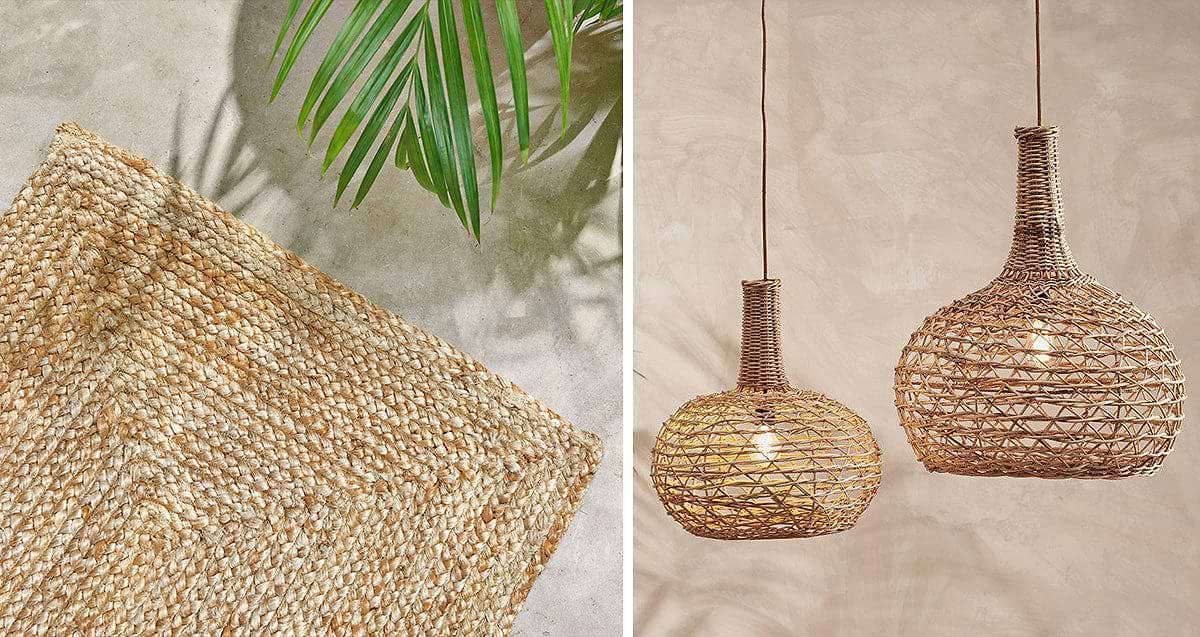 Time for a tidy
Preparing your living space for the warmer months means carefully storing away heavier throws and furnishings that you won't be needing until the next season. Our handwoven baskets are crafted using traditional Vietnamese basketry techniques and are perfect for storing larger items. Choose from a selection of sizes that suit your space, from free standing baskets to smaller baskets that can be stored in shelves.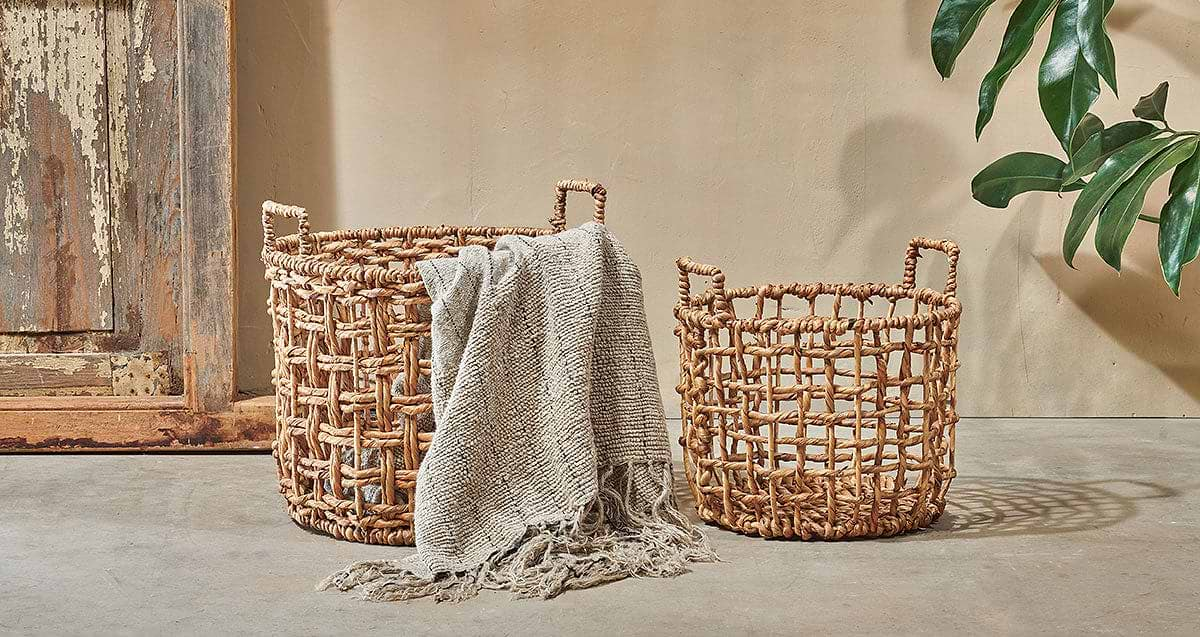 Go green for Summer
Our collection of handcrafted pots and planters add unique character to any home. Crafted using antique brass, natural terracotta and reclaimed iron, discover which style suits your living space. Our Wampu terracotta planters look striking both outside and in, with the largest being half a metre tall making it perfect for small trees and tall shrubs. Adorn shelves with smaller pots and hang hand-painted planters from the ceiling to utilise the height in your home, creating a welcoming garden room that embraces the season.