12/31/2019 
The start of Christmas at Nkuku comes when we decorate the Christmas trees in our Lifestyle Store. This year, we had three to adorn. The carols were put on, the hot chocolates made, and we had great fun coming together to create some beautiful festive displays for our customers to enjoy.  
Lou Archell, the Lifestyle Blogger behind @Littlegreenshed loves to get her tree up early and enjoy decorating it slowly. This activity is one to savour, a chance to remember Christmases gone by. Your tree, in many ways, becomes a place to hang your memories – baubles that have been passed down, homemade sentimental ornaments and special new finds that set this year apart from the rest.  
Why We Carry Out This Tradition   
The tradition of Christmas trees originally came from Germany and was introduced to England during the Georgian period, when King George III was on the throne. He had a German wife called Charlotte, who it is thought used to decorate a tree for her family in the 1790s. Queen Victoria and Prince Albert then made this tradition extremely popular in the Victorian Period.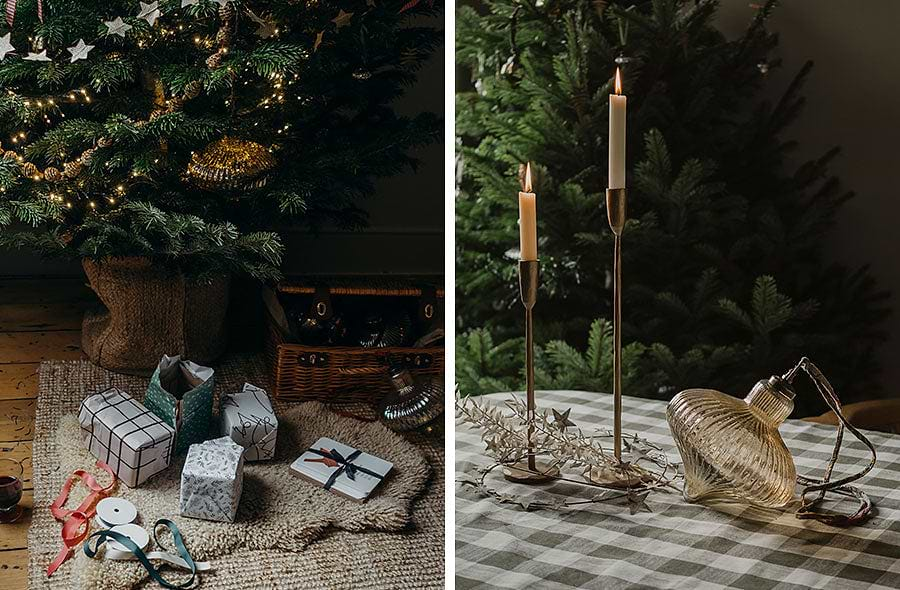 Tips For Decorating a Beautiful Christmas Tree  
While the tradition of decorating a tree has been carried out for years around the world, there's a lot of debate around the best way to do so. Some like to go all out, whereas for us it's about creating something considered and beautiful. We love a mix of old and new decorations, just as we love a Christmas that combines old and new traditions.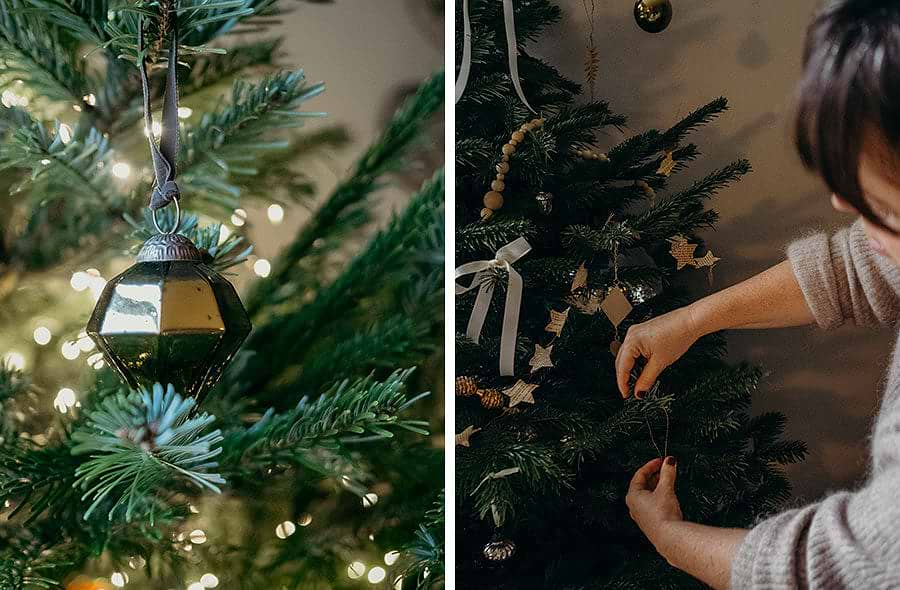 We also like to mix a selection of rustic and more opulent ornaments. Nature-inspired pieces, such as our Azra Baubles and our Adoni Fir Cones help us to feel grounded and connected at this time of year, while warm flashes of antique brass in decorations like our Sankari Round Decorations and our Jalshara Baubles bring the essential feeling of celebration that is so important at Christmas. 
Of course, white lights to set everything off and make glass baubles, such as our Snow Drop Baubles, shine beautifully. Try our Tiny Kiko Box Decorations for something fun and different. You can fill them with whatever you like – be in sweets, chocolates, jokes or drawings and enjoy opening them as part of your Advent countdown. You can make this your new family tradition!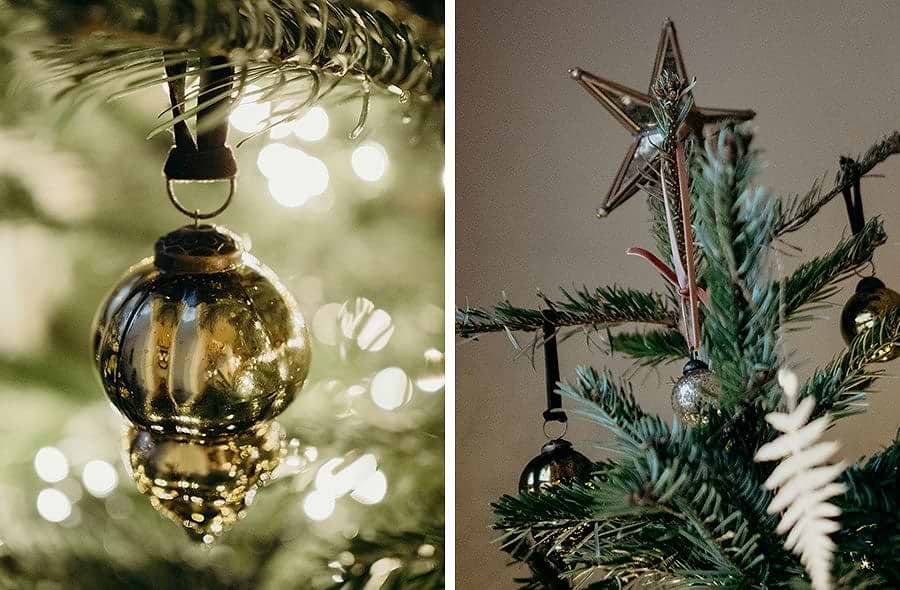 Placing the tree topper on the tree is another big festive tradition. For us, this is always the greatest honour, sometimes won through a board game tournament, other times bestowed upon the littlest one, who climbs up on shoulders to eagerly place the star. Once it's there, the tree is complete. As this is the crowning piece, it's worth investing in one you'll really love bringing out each year.  
Did you know? 
Ever since 1947, Norway has donated a Christmas tree to London to say thank you for helping them during World War II. A special ceremony is held in Norway in November before the tree is brought over to Trafalgar Square in London, where it is decorated in the traditional Norwegian way, with strings of lights going down the tree, rather than criss-crossing it. 
Final Thoughts  
The important thing about decorating your Christmas tree is that you have fun and enjoy taking your time. Treat this tradition as a part of the Christmas celebration itself; a way of getting you and your loved ones in the festive spirit. Enjoy building up a collection of beautiful baubles and decorations over the years so each one becomes connected to happy memories from season's past.  
What are some of your favourite seasonal traditions? Share them with us on Instagram using the hashtag #MyChristmasTraditions