Discover two delicious seasonal recipes; perfect for weekends spent in the kitchen creating culinary delights for friends and family.

HOMEMADE SOBA NOODLES WITH
MISO ROASTED SQUASH AND EDAMAME BEANS
SOBA NOODLE RECIPE
INGREDIENTS:
130g buckwheat flour
65g plain flour
120ml boiling water
Salt

METHOD:
Mix the two flours and the salt together, then add boiling water, a little at a time until the dough comes together, (if the dough is too sticky add more plain flour).
Knead the dough for 5 minutes.
Cut off 1/4 of it and roll through a pasta machine and then cut it with the noodle or spaghetti attachment.
Hang over a chair or on a floured surface to dry.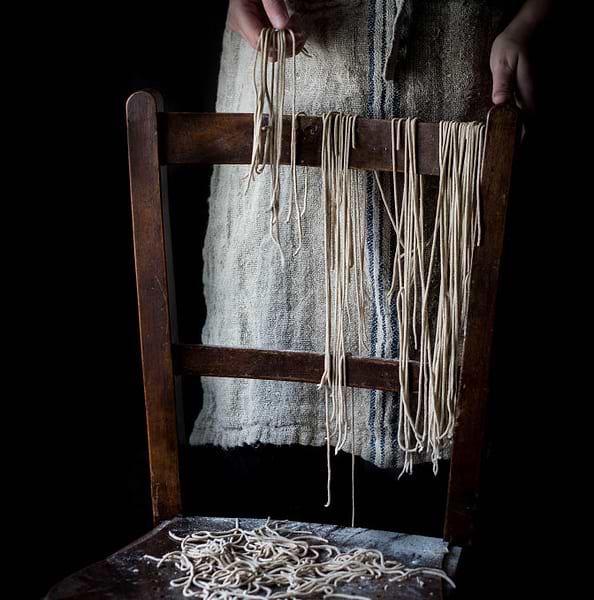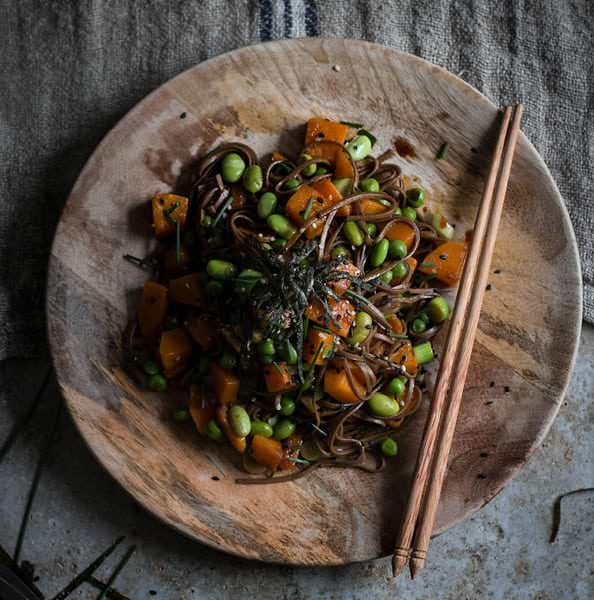 INGREDIENTS:
1 small butternut squash
120g edamame peas and garden peas
4 spring onions - white parts only
Small bunch of chives
100ml soy sauce
1 tsp sesame oil
1/4 tsp ginger paste
2 tsp white and black sesame seeds
Small piece of nori
1 tbsp. miso paste
Olive oil for roasting

METHOD:
Preheat the oven to 180c.
Peel the squash and cut up into small cubes.
Rub the miso and some olive oil over the squash and roast for about 20-25 minutes until tender.
Boil some water and add the noodles and cook for 2 minutes then drain (if using store bought noodles cook for 5 minutes).
In a pan add the soy sauce, sugar and ginger paste.
Add the sesame oil, the chopped spring onions, squash, peas and finally add the noodles, sesame seeds and chives.
Toss together and serve with chopped nori and some more chopped chives and sesame seeds.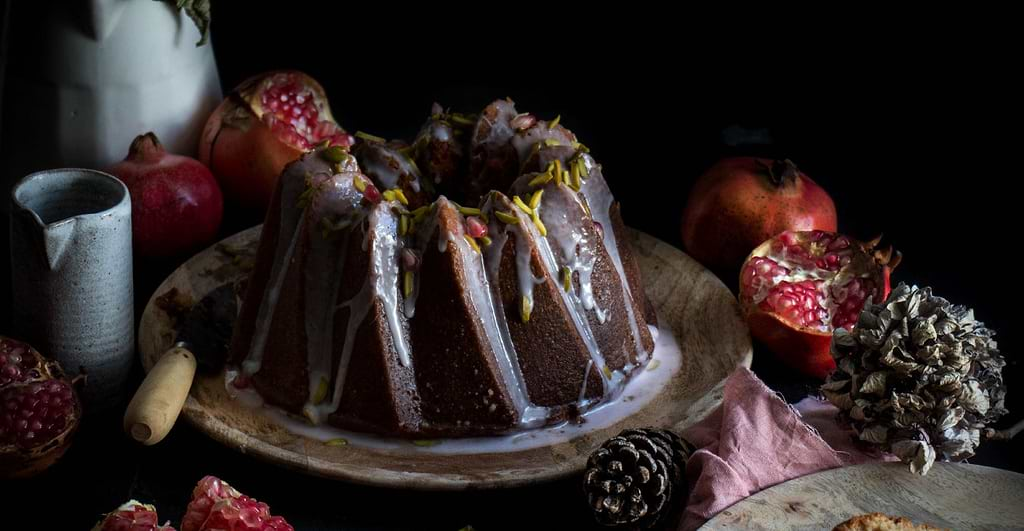 SPICED POMEGRANATE MOLASSES CAKE
WITH PISTACHIOS AND ORANGE BLOSSOM WATER
INGREDIENTS:
220g butter
185g golden caster sugar
35g soft dark brown sugar
3 tbsp. pomegranate molasses
4 eggs
220g self-raising flour
3 tbsp. orange blossom water
1 tsp grown cinnamon
1 tsp ground ginger
1 tsp stem ginger paste
1/4 tsp nutmeg freshly grated
50g pistachios chopped

METHOD:
Grease a Bundt tin and dust with flour, preheat the oven to 180c
Cream together the butter and sugars for 2 minutes then scrape down the sides of the bowl with a spatula and continue to mix using the whisk attachment.
Add the pomegranate molasses and combine, beat in the eggs one at a time beating for 3 minutes each and stopping to scrape down the sides of the bowl before adding the next one.
Add the flour, spices and a pinch of salt and mix in with a spatula. Then add the orange blossom water and pistachios.
Once combined pour into tin and tap on the work surface to release any bubbles and bake for approx. 40 - 45 minutes.
To test if your cake is cooked, insert a clean wooden skewer or knife into the centre and remove it. It should come away clean.
Drizzle over the icing made with some pomegranate juice and decorate with pistachios and pomegranate seeds.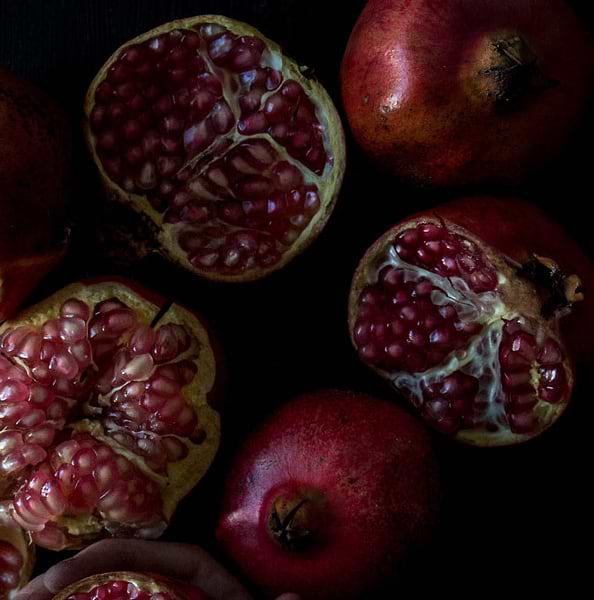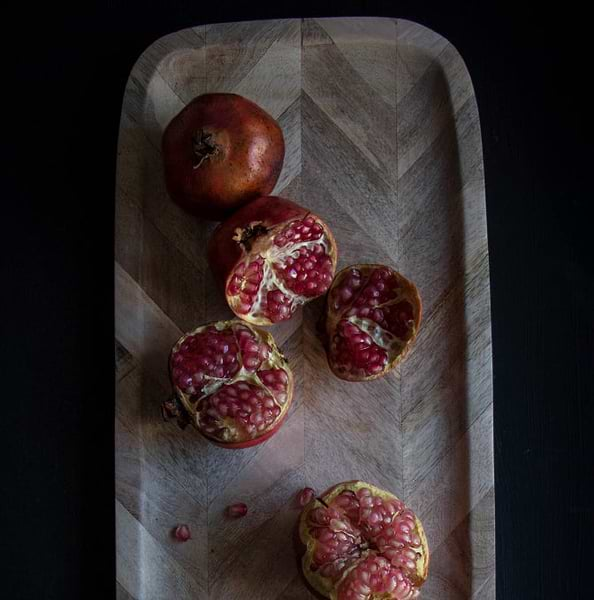 With thanks to Aimee from Twigg Studios for her inspiring recipes and beautiful photography. Find our more at www.twiggstudios.com