As soon as you leave the cool marble and air-conditioned environment of Delhi International airport, India hits you. The warm air, the smells, the sound of car horns and the crazy hustle and bustle. We work with artisans from all over the world but a large percentage of our collections originate in India. It is a definite perk of the job to be able to visit so often. 
It's still exciting arriving in Delhi, the gateway to Rajasthan, knowing we are going to meet with our suppliers and see our new product collections. It's what Nkuku is all about. In the beginning our buying trips used to be very fluid, days spent on the road, exploring different regions and learning about traditional techniques. Nowadays, we are still learning but our trips are far more structured. Meetings are planned before we go, with visits to our suppliers, many of whom we have known for years, tightly scheduled in. Product designs have been sent out far in advance, followed by numerous communications by email and video calls.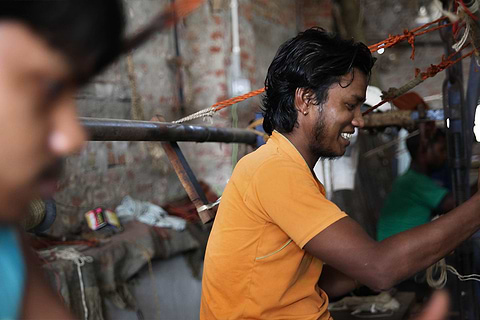 We are very fortunate that our suppliers greet us with open arms, warm handshakes and copious amounts of delicious food, all homemade. We learned fairly early on that if you finish your entire plate too quickly you simply have no choice but to have the same portion of food again. The usual staples of Imodium and bottled water are never far away either! Our lightweight British constitutions can't always cope!
There are elements of our buying trips that are hard work with long days spent on the road. Trying to pack in as much as possible to each day means that you have to give 100% all of the time. Grasping every opportunity to review and discuss products and develop new concepts. As much as the internet has allowed us to share and communicate, the benefits of sitting down together and working on design improvements and finishes is never better than discussed face to face. The team often arrive bleary eyed, covered in dust after hours spent cooped up in a car having tried to hold a productive buying meeting, whilst hurtling through busy streets with wandering cows peering into car windows and brightly decorated transportation trucks jostling for road space.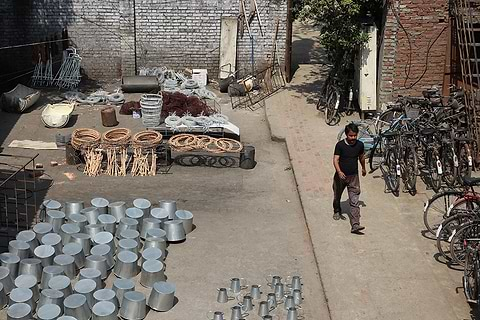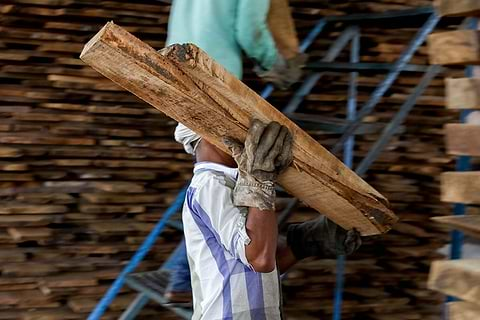 Our supplier visits take us to parts of India that are off the tourist trail. This not only adds to the adventure but gives a real insight into Indian life. It allows us to discover areas we may never have visited before but also makes us realise how much more of this vast country, there still is to explore.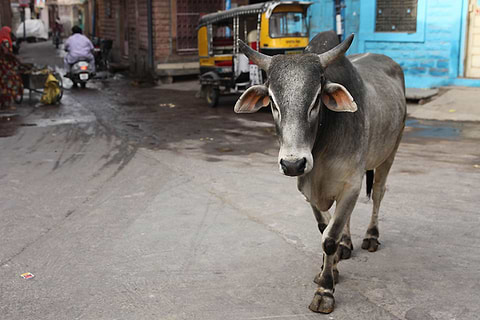 We are always working at least a season ahead and we're very excited about our SS20 collection, we will share a sneak peek nearer the time but for now it's back to summer and what will soon be the launch of our AW19 collection.
Safe travels!