This week our creative team share some behind the scenes images from our Spring/Summer 2015 shoot. It is always exciting photographing the new pieces, and the latest collection was no exception. This season we have added some beautiful new serveware, kitchen accessories and lighting, as well as our new elegant armchairs and ottomans. We had a lot of fun styling the images. One of the photographs above made the front cover of our trade brochure this season.

Before the shoot we gather as many suitable props as possible from beautiful fresh veg to cotton reels to old postcards. We think that dressing the products really brings them to life. These artichokes complimented our new Zarna mango wood range perfectly. Sticking with the vegetable theme for the time being, we found a nearby allotment to be a great location for some natural organic shots of the new hand woven rattan baskets. These red cabbages really brought out the warmth in the rattan.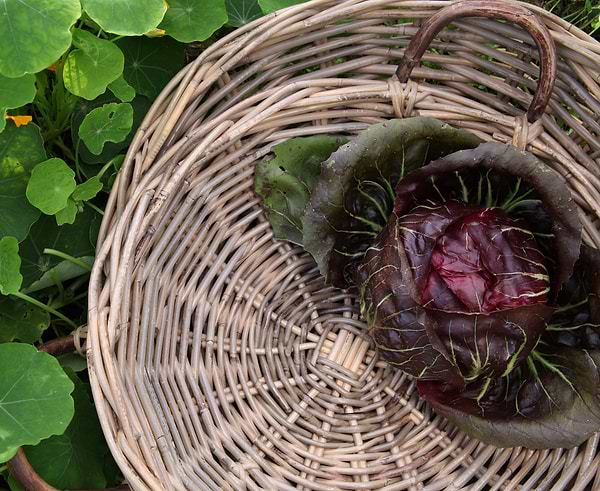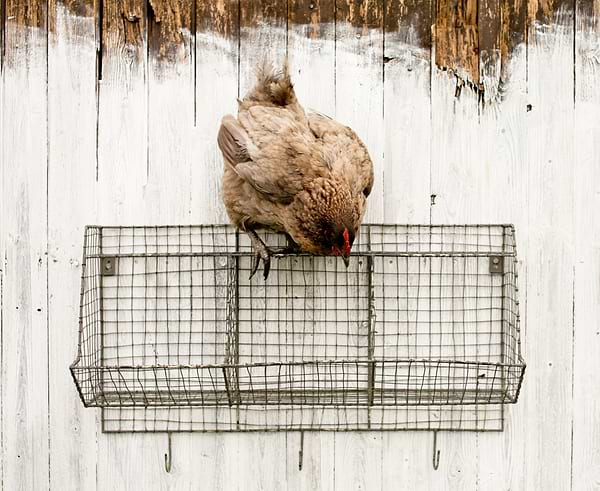 At last season's shoot we had over-friendly cats! This time chickens were the order of the day with this curious Bantam hen checking out our latest storage solutions. The white washed wooden fence made a great backdrop and we finally got the shot without the chicken as well.

Below photographer and stylist Selby, finds the perfect location for the new Harita Braided Rope Bench in this magical whitewashed gypsy caravan.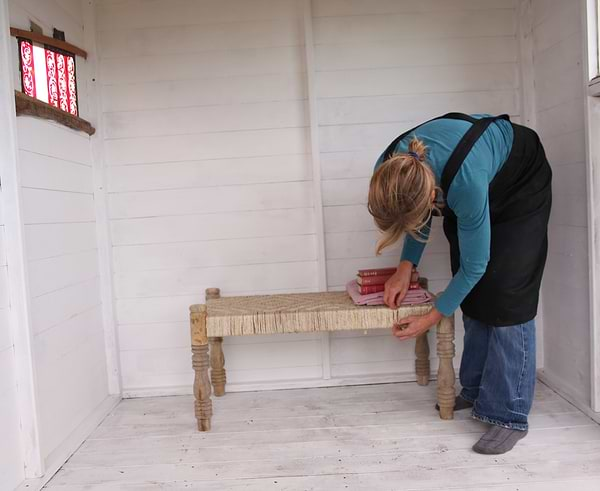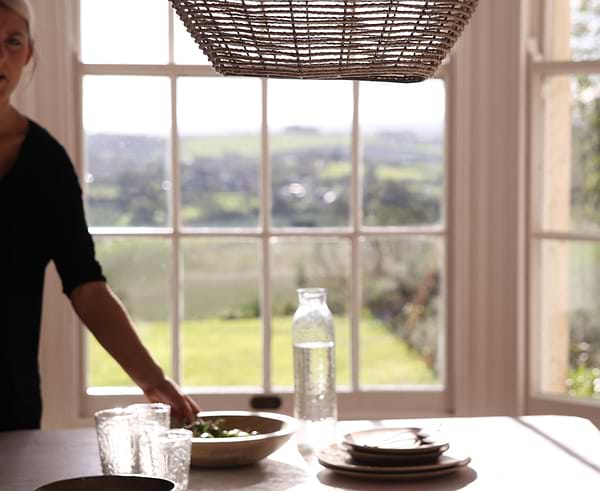 Above Jess sets the scene for the new Nadu rope pendant. We were aiming to get a great table shot at the same time. The beautiful windows, height of the room and wonderful feeling of light and airiness created a great back drop for these stunning pendants.

Light plays a key part in any shoot, the giant reflector is an essential piece of kit. Below Selby gets it into position.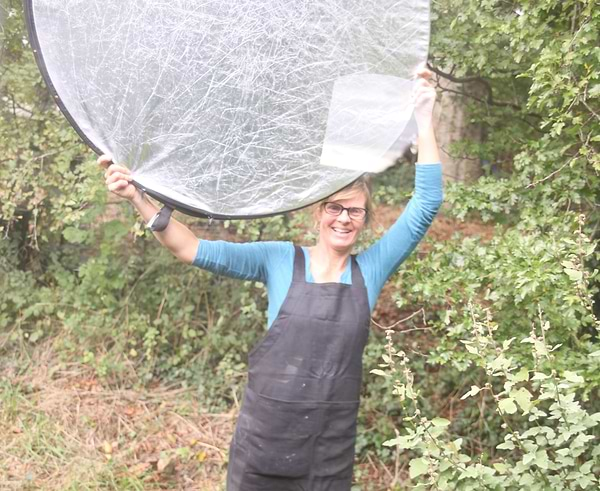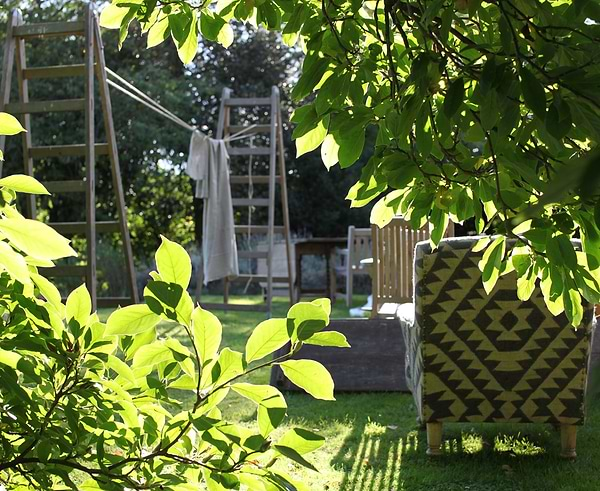 I love the shot on the left above because it provides a real insight into what happens behind the scenes at one of our shoots. The garden at the location resembled a car boot sale but we managed to make the most of the sunshine.

Thanks to our wonderful photographer Anna, who always manages to capture the natural beauty of the products. Thanks also to Selby and her family for providing her expertise and fantastic shoot location. The hard work doesn't stop here for our creative team though! Now on with the next season.