Harlal
A leather craftsman from Rajasthan
"I would like to design and make a new bag with my wife."
Harlal is an expert leather craftsman who works as part of a co-operative in Rajasthan. He and his wife work side by side. Harlal is sixty years old and after thirty eight years, he is confident that he is a master of his trade. Harlal's favourite place in India is Nasik, located on the banks of the holy Godavari River. He likes it there because he says 'there are so many temples'. He would also very much like to visit Canada.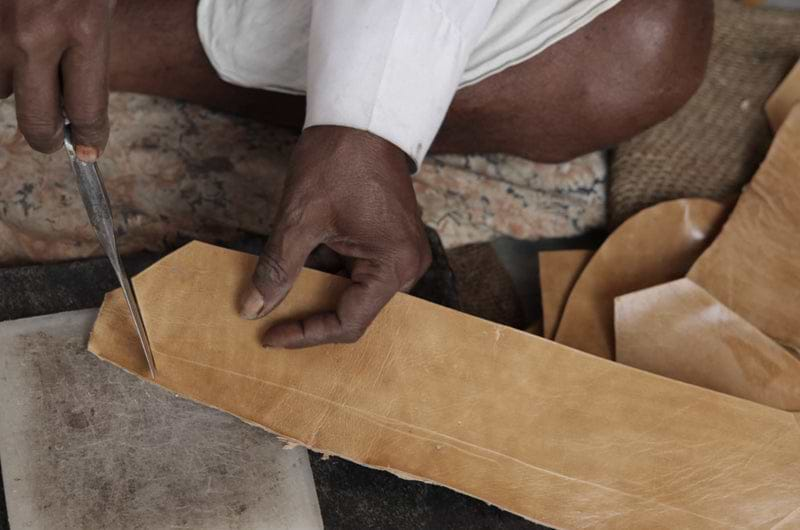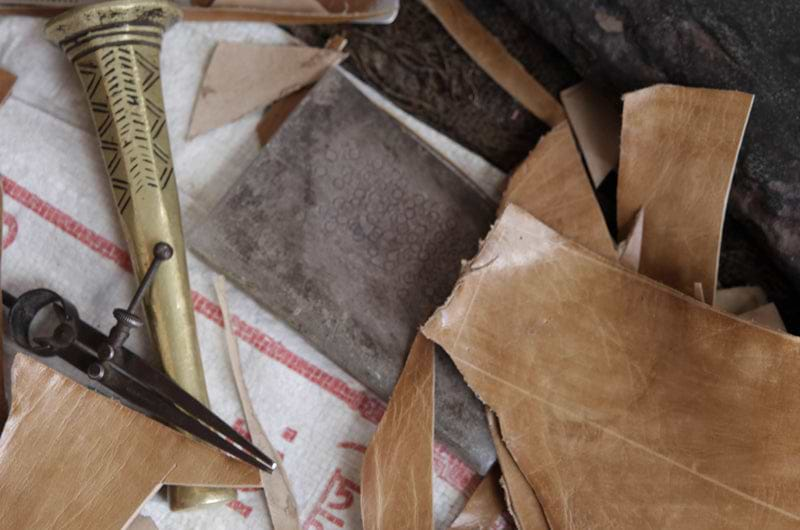 Harlal loves to listen to Rajasthani religious songs and his favourite film is 'Bai Chalisa Sasriya'. He supports to the Indian cricket team but says he is too old for sport himself. Harlal also enjoys watching 'Kabaddi', traditional Indian wrestling, however his main hobby is spending time with relatives and friends at home.
"I enjoy working here because I can make very good quality goods. I learnt my skills at the Indian Institute of Management. I like to earn money making something that I find enjoyable. My favourite product is the Savannah leather bag."
Next