Anil
A Glass blower from Uttar Pradesh
" My favourite thing to blow from glass are flower vases. I have made these two or three times and gifted them to my girlfriend in Agra."
Anil is a glass blower, he learned this ancient skill from his uncle. He was born in Firozabad city. His father is a farmer and his mother a housewife, he has one younger brother who is a student. Anil is not yet married but he has a girlfriend in Agra city, he is looking for a wife. Anil cycles to work each day and it takes around fifteen minutes each way. Anil's favourite place in India is Goa. He explains that he likes it mainly because he has seen it in the movies and it always looks so beautiful with lots of beautiful beaches and sea. He also likes the sound of all the good restaurants on the beach. His favourite food is dal makhani butter roti, a delicious vegetarian dish.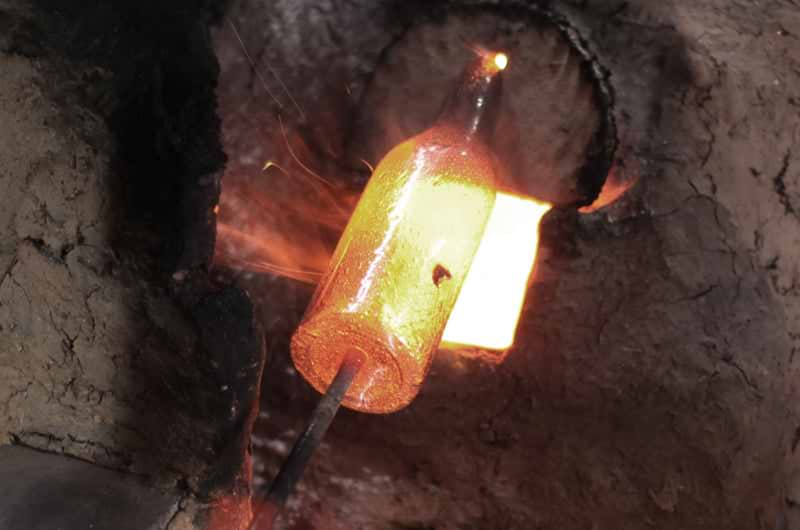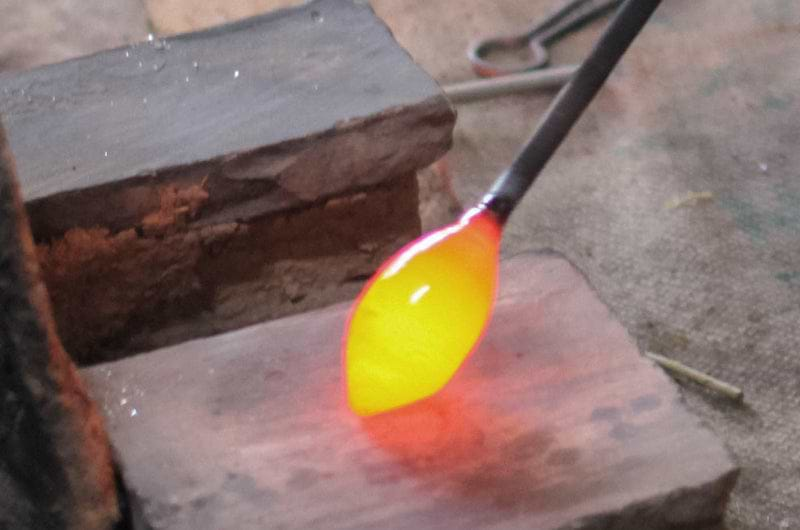 Anil currently lives at home and eats with his parents most days of the week but also likes to go out and eat with friends. His idol is Shah Rukh Khan, because 'he is my hero and I likes his movies a great deal'. He says he would love to meet him. Anil plays cricket every Sunday and on holidays. His favourite player is Rohit Sharma because he explains, 'he has made two double centuries in one day'. Anil also enjoys listening to romantic old and new songs from Hindi movies. Anil would like to visit Dubai to take a night safari in the desert, and because he likes the look of the large shopping malls there.
"I like looking at glass in its soft condition, when it is red hot before putting it into a mould. It is the best thing. I use a hollow pipe to blow the glass. I have a team of thirteen people to blow just one product, and we all work at different stages of the production."
Next