Autumn is the ever changing season and perhaps a favourite here at Nkuku. The vibrant colours of Summer gracefully turn to burnt orange and brown. The warm golden hues of Autumn's palette provide the perfect inspiration for an Autumn table and our collection of natural wood serveware and the organic shapes of our eye catching ceramics and glassware are the perfect additions.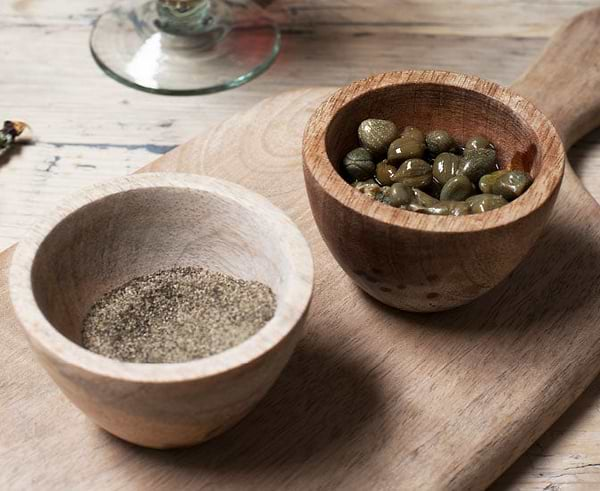 The natural tones of our bespoke tables provide an interesting natural base. The natural grain of the wood has a rich patina that sets an informal rustic scene. By adding layers of tonal colours this simple rustic feeling is maintained. Use a mix of wooden platters and chopping boards as well as our Artisan bowls; the natural variance in the mango wood adds interest and warmth. Display with rustic soughdough bread, not only because it tastes delicious but its burnt brown exterior fits the rustic feel of the table.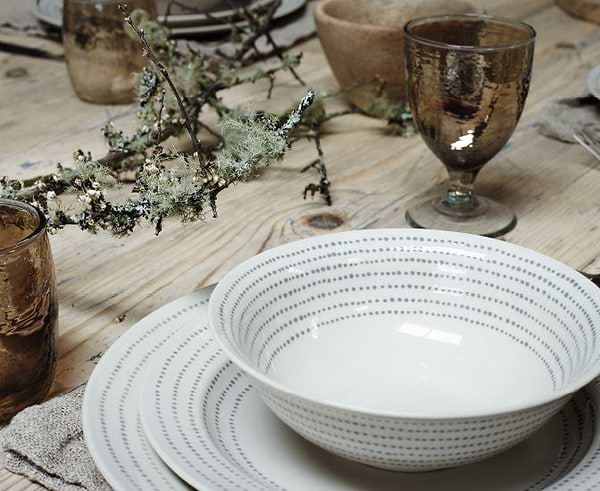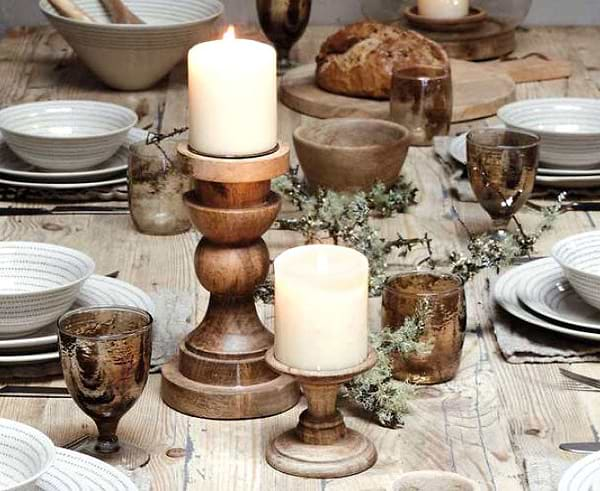 The sophisticated charm of our Bria ceramics adds a splash of detail with its elegant dot design. This tableware collection looks at its utmost best with a dining plate, side plate and bowl to match.

Subdued lighting plays a key part in creating an informal cosy feel. Our rust t-light chandelier is an ideal focal point. The simple design holds twelve glass t-lights in a striking central feature. Combine this with our chunky mango wood candlesticks to ensure a warm ambient glow.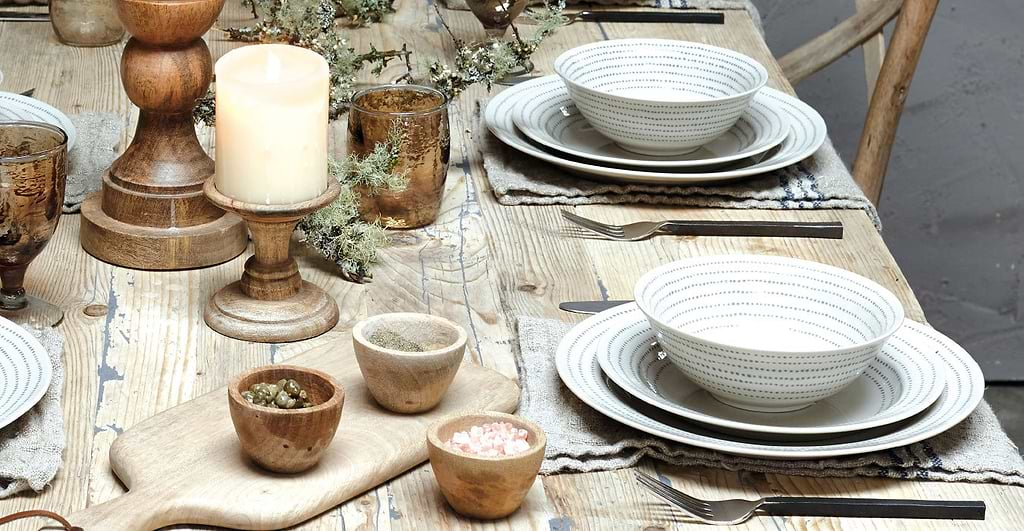 Finally light a fire if you can as the crackling of an open fire most certainly adds the finishing touch to this cosy Autumn scene.