Sohni
A leather stitcher from Rajasthan
"I enjoy watching dye go into a raw material."
Sohni works at a co-operative, her craft is stitching. She practices the age old techniques, and methods that were once used to makes saddles and water carriers. Sohni leaned her skills from her older brother and her son, who is now secretary of the co-operative. Before working at the co-operative she was a shepherd.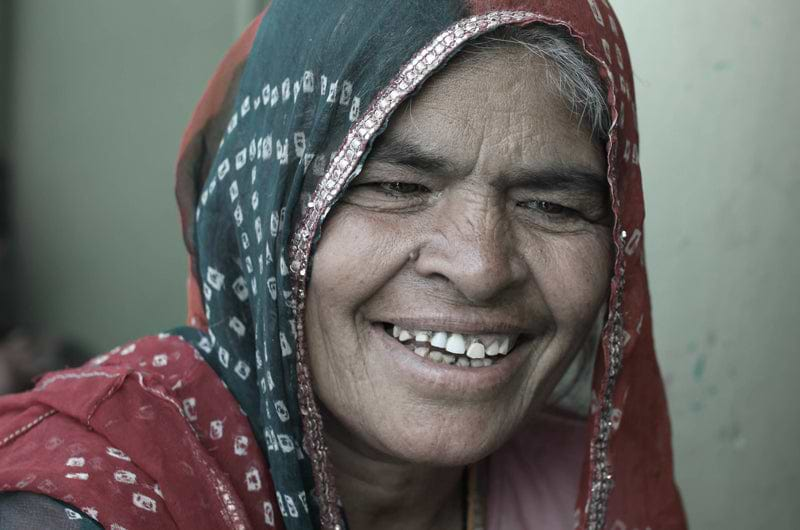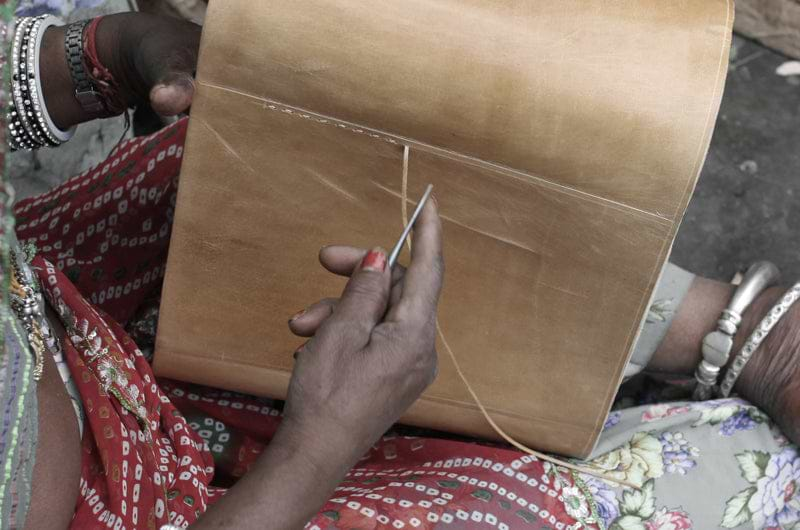 Sohni says that one day she would like to go back to farming. She lives at the co-operative and has six children; two sons and four daughters. Her birth place is a town called Delwara, which she enjoys visiting, but says her favourite place in India is Ram De Vra in Jasailmer, and she has been on a pilgrimage there six times.
"One of my favourite things about working here is that I can make a complete bag from start to finish."
Next