Mohamed
A metal worker from Rajasthan
" For me this metal material is like my friend, whatever shape I try to give, it always gets it."
Mohamed is from Jodhpur, he has been married for 35 years and has three grown up children. Mohamed is a good cook and enjoys preparing his favourite dish, chicken curry.
Mohamed's role is to make rings from strips of mild steel and to mould the sheet to give an oval shape that will eventually form one of our hand etched bowls.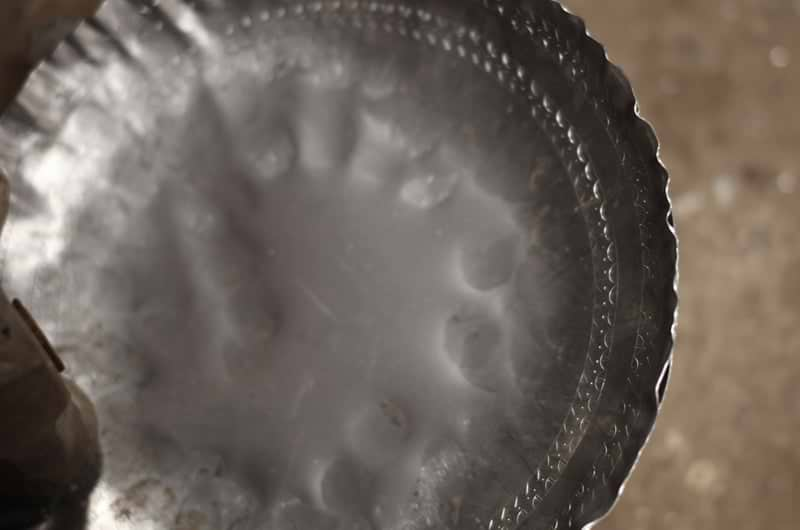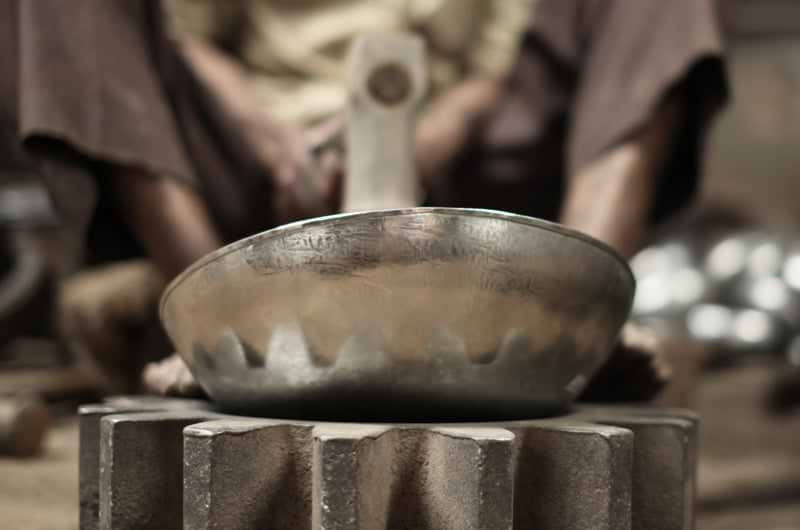 Mohamed is not really into sport, but he loves music, his favourite kind of music is local Rajasthani music called Marwadi. He does not find much time for travel but he hopes to visit the grave of Ajmer - At Khawaja Sahab, where he would like to go to pray. He would also love to visit the Makkah Madinah in Saudi Arabia.
"My father is my idol. He has shown me the whole world and shown me how live life with ethics. "
Next