Mann
A welder from Rajasthan
"My favourite material to work with is mild steel because it welds easily at any point. I enjoy making large baskets and heavy cage units because they involve multi point welding "
Mann is 26 years old and lives with his parents. He cycles to work each day. Mann's role is to manage the electric welder which shapes the iron, producing bowls, frames and baskets. He works with his four closest friends which means he enjoys his work life.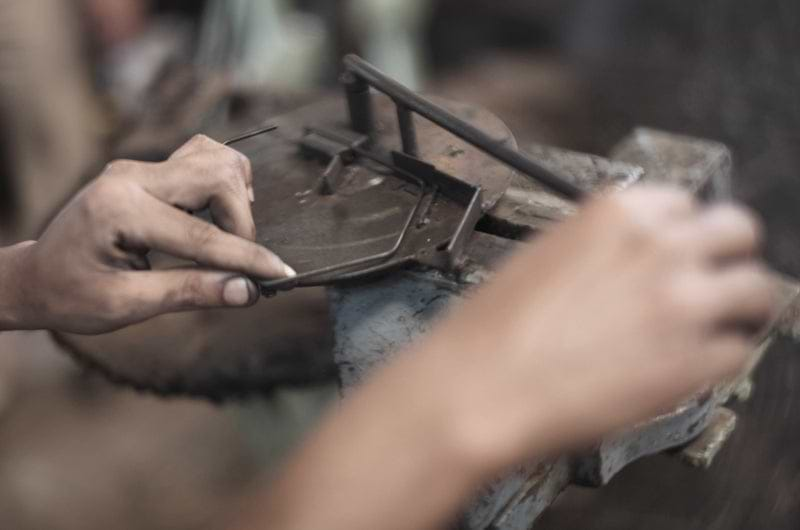 His favourite place in India is Shimla. He has been there twice with friends and loves the snow and ice. If he was not working with metal, Mann would like to follow in his father's footsteps and take over the family farm.
Next