Yusut
A framer from Uttar Pradesh
"I like framing with metal but I would like to use my skills to create jewellery."
Yusut lives with his six brothers and sisters in their family home in a village outside Moradabad. He has a motorbike and commutes into work each day. Yusut's specialist skill is to shape the metal frame around the internal glass used with our Kiko frames, lanterns and other tealights.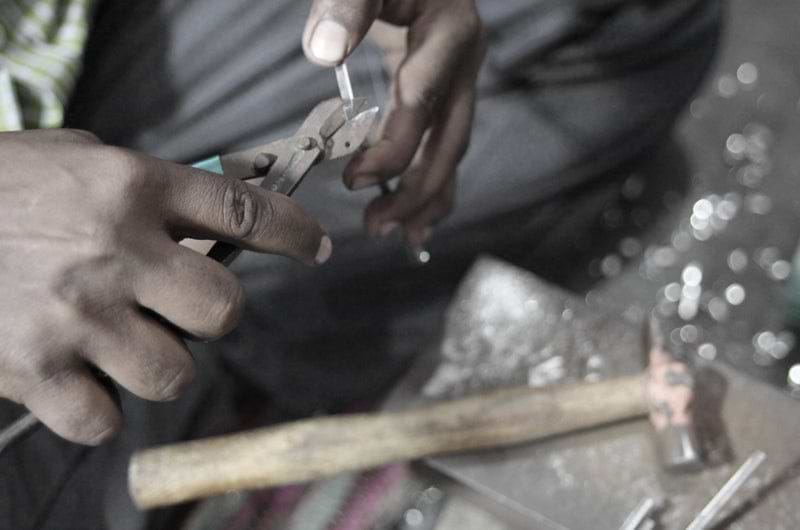 This job takes time, and attention to detail. Yusut spends his spare time watching and playing street cricket. He says that he also enjoys walking in the park with his friends. The place Yusut would most like to visit is the Eiffel Tower in Paris.
Next