Lifestyle
Thoughtful Gift Guide
Discover something special to light up Christmas morning with our thoughtful gift guide.
Find the perfect gift
Christmas gifting is the perfect opportunity to show how much we care. We all know that warm feeling that comes from discovering the perfect present for someone we love. So, when searching for festive gifts consider pieces that will bring joy and stand the test of time.
This Christmas we have curated a selection of unique and thoughtful gifts that celebrate the beauty of handmade. From elegant fair-trade jewellery to striking tableware and cosy linens, our gifts have all been crafted by hand and bear the marks of the artisans who made them. Perfectly imperfect and one-of-a-kind, each gift is as individual as the person who receives them.
Gifts for Entertaining
It's always cocktail hour with our classic Rahuri Cocktail Shaker. Sleek and well proportioned, its striking brass finish is sure to stand out on any well-dressed drinks table. Aspiring mixologists will also enjoy the Rahuri Drinks Set featuring an elegant corkscrew, bottle opener and drinks measure. Each piece is handcrafted from stainless steel with a hand forged handle and a warm brass finish.
2. The Ama Tableware Collection
The eye-catching black splatter design of our Ama Collection makes a playful addition to any table and features everything from sweeping serving bowls to mugs and dinner plates. Each Ama piece is hand shaped and decorated by a skilled artisan, using traditional techniques. The finished pieces look particularly striking when filled with vibrant winter salads or decadent Christmas puddings. A thoughtful gift for stylish friends and family.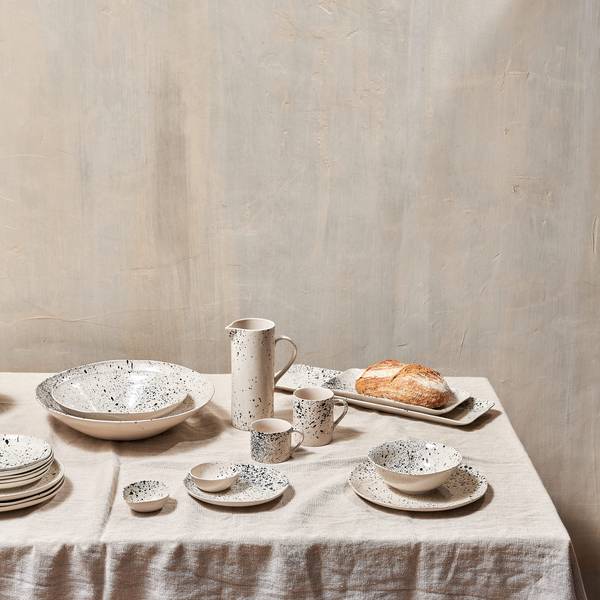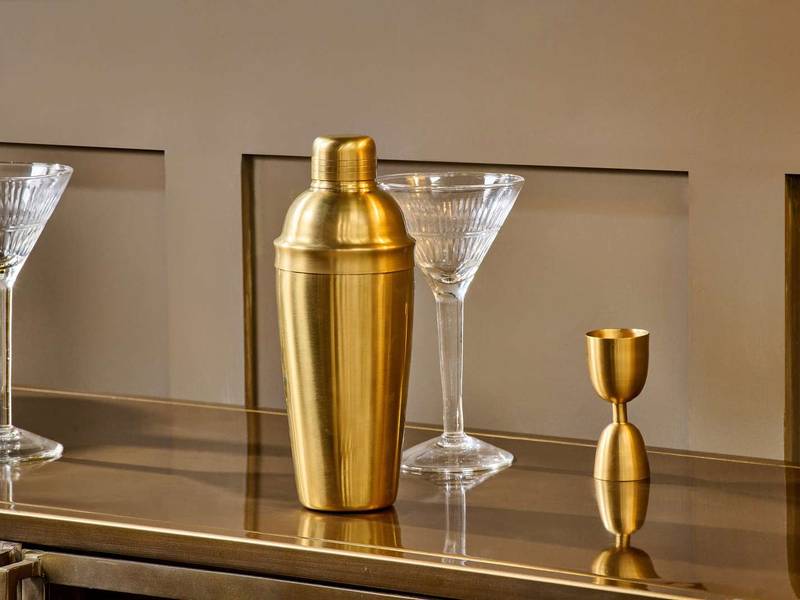 The lucky recipient of these beautiful Mila Gin Glasses can toast the season in style. Made from recycled glass – a process that uses approximately 30% less emissions than making new glass – each piece is generous and curvaceous in proportion. Their mesmerising, emerald green hues and attractive hand etched detailing makes every piece feel unique. The only thing left to add is a good measure of UK crafted gin.
Show your appreciation for this year's host by gifting them a beautiful new serving board. The Mango Wood Pizza Board is ideal for displaying and serving sharing foods. Each piece is handmade from sustainable Mango Wood meaning no two are the same. It is the perfect addition to any festive display, and it will no doubt become a lasting fixture at the Christmas table.
Our Ena cheese knives are a thoughtful gift for gourmands. Made from durable stainless steel, each knife is hand forged using age-old techniques and features an elegant, brushed gold handle. Metalworking is a timeless form of artistry, and each knife has a distinctive tactile appearance thanks to the skilled craftsman who made it.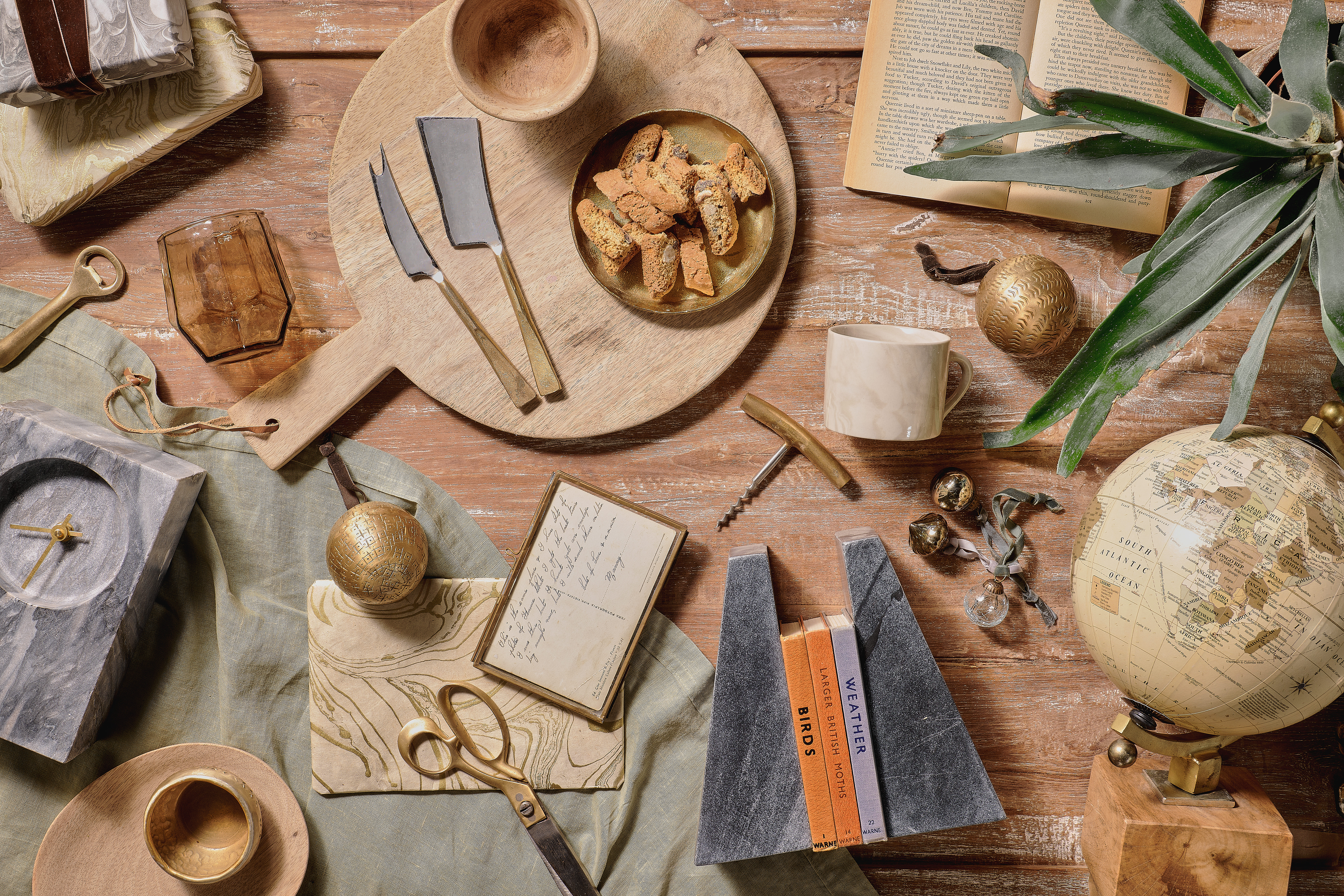 Home Office Gifts
Our Nelua Marble Clock is a stylish and practical present for those who work from home. Its eye-catching variations in tone and elegant brass hands mean it would suit almost any interior. Its size is ideal for a desk or bedside table – perfect for slipping into a stocking as an extra special gift.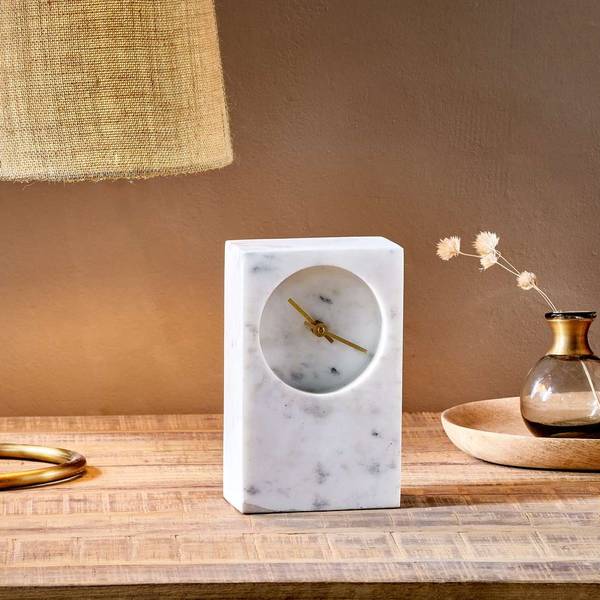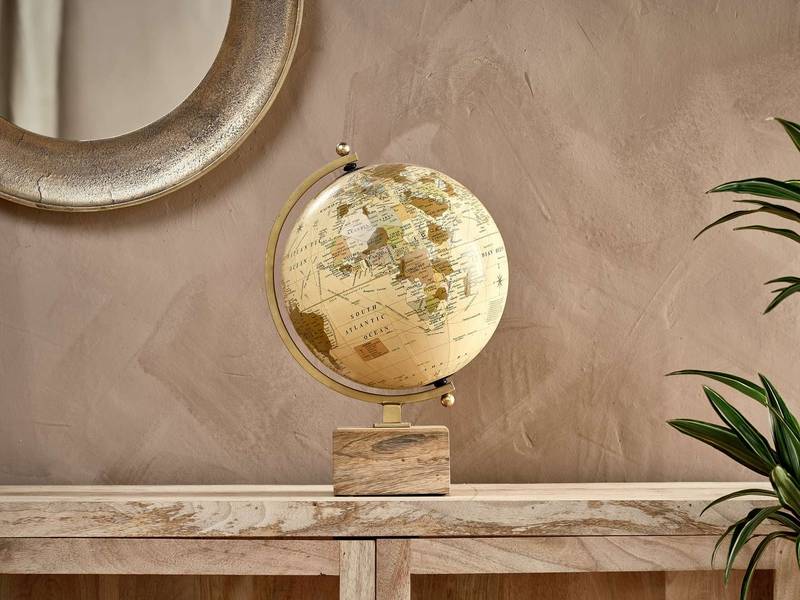 Our Kenda Decorative Globe is a timeless gift for global travellers. Satisfy their wanderlust with a beautifully crafted and decorative piece that they will treasure for years to come. With its soft sand-coloured tones and natural mango wood base, it makes a stylish and sustainable addition to a living room or study.
Our journals have been a firm favourite since our story first began. They are perfect for travelling, sketching and holding memories. Handmade from untreated leather, each journal is the handiwork of one artisan from start to finish. The soft and supple leather used in our Timu Journals is a by-product which ages over time to enhance its beautifully rustic appearance.
What do you gift the person who has it all? Something simple yet luxurious. Our Juda Marble Bookends are handcrafted from solid grey marble and their appealing tactile quality makes them the perfect way to display your recipients' favourite tomes.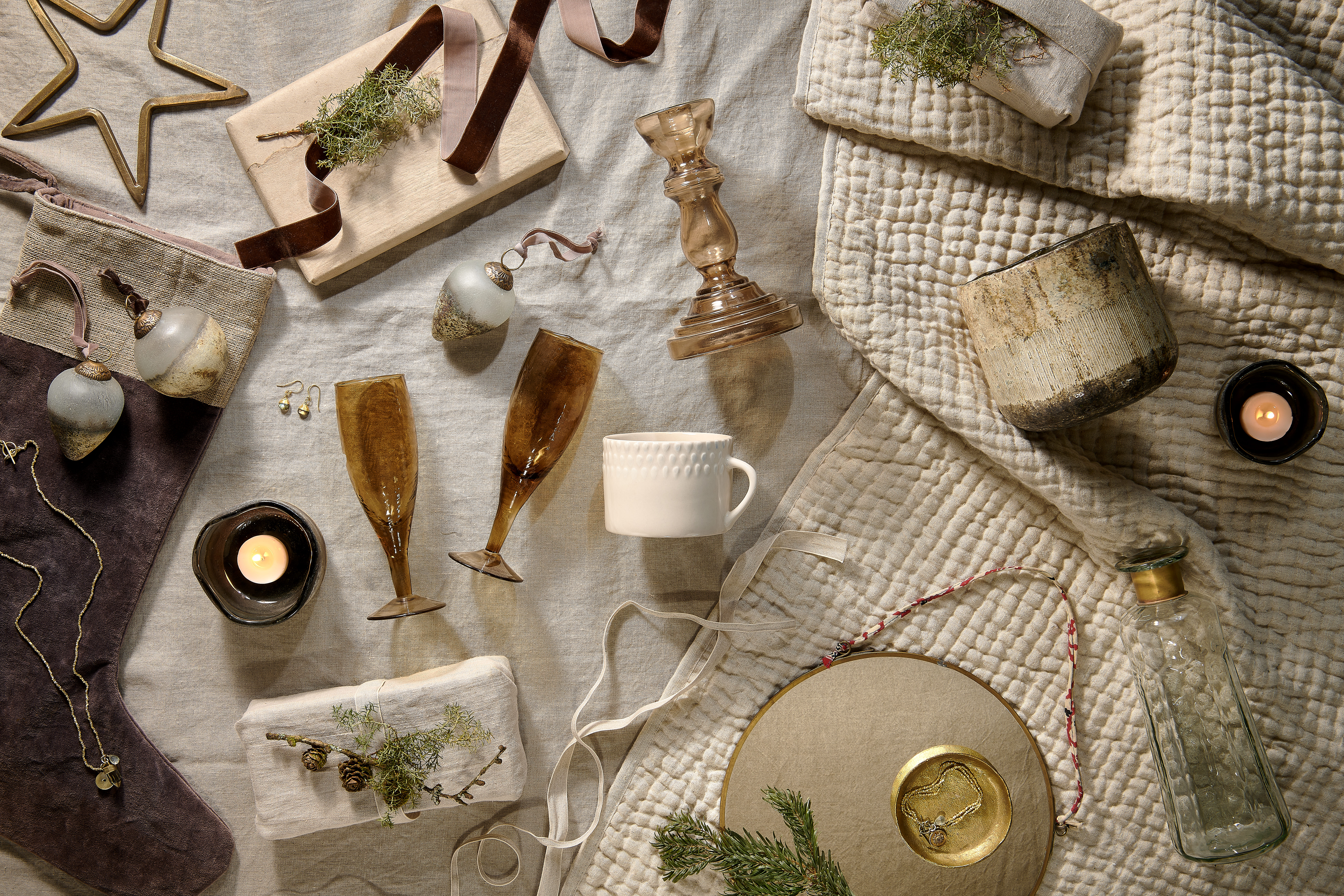 Gifts That Bring Joy
Enhance someone's morning ritual with the gift of a handmade coffee mug. Our ceramic Ela Mug in classic cream features a unique, raised droplet pattern across its surface. This specialised technique involves a great deal of skill on the part of the artisans who craft them, ensuring no two pieces within the Ela Collection look the same.
Help your loved ones stay cosy with the gift of a sumptuous linen bedspread. Handcrafted and finished with a kantha stitch – a traditional form of Asian embroidery – this luxurious quilt is soft to the touch and beautifully tactile. Its natural hue will bring a touch of understated sophistication to almost any interior.
Treat that special someone in your life to our beautiful Yala Champagne Glasses. These sophisticated glasses are perfect for bringing out on special occasions. The warm, smoke brown hue of the recycled glass and their tactile, hammered finish will bring an understated elegance to any festive setting.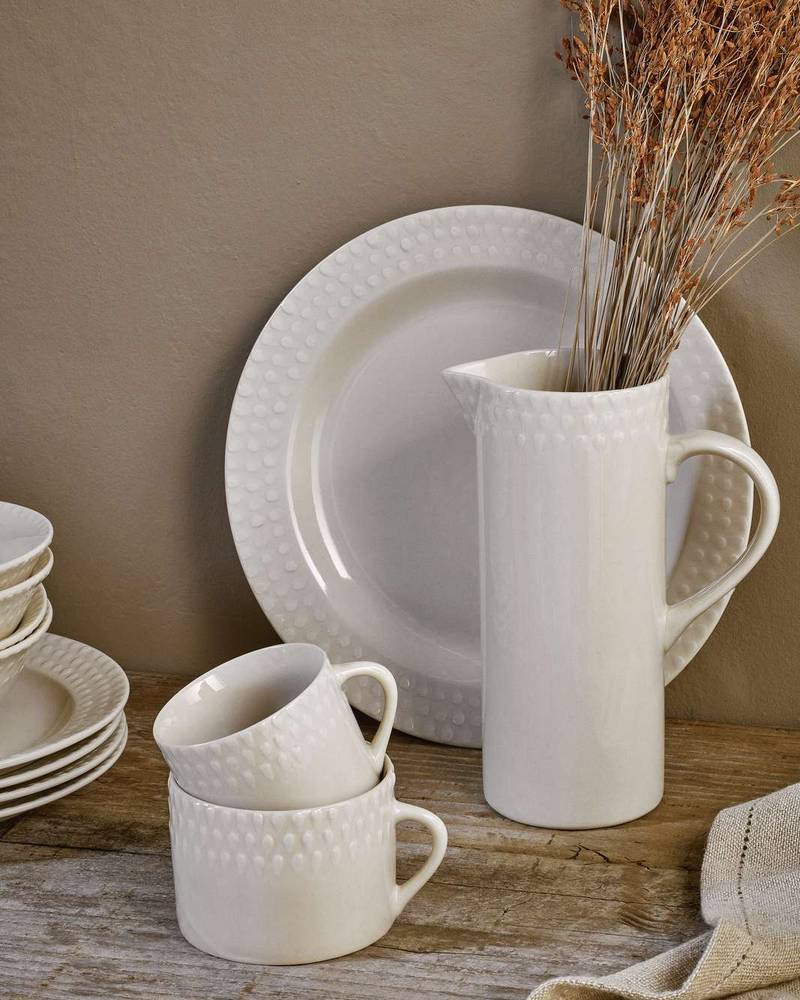 Few gifts feel as special to receive as a delicate item of jewellery. Our elegant Adara drop earrings are handcrafted from natural labradorite stones beautifully bound in 22 karat gold plating. The stones are hand cut and polished by talented artisans, who work as part of a fair-trade enterprise in Rajasthan. These traditional techniques have been honed over generations, meaning the finished pieces are as unique and as beautiful as their wearer.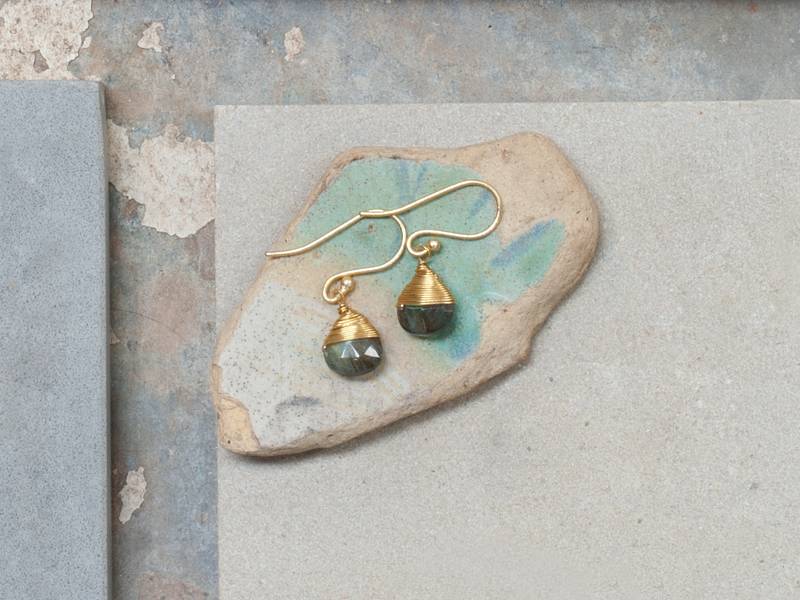 Can't decide? Give the gift of choice with a Nkuku e-gift voucher. They are available to purchase online and instantly delivered to your inbox. Available in £25, £50, £100 & £250
You may also be interested in...